Posted 2023-06-13, evaluated by Liontamer
---
Tons of great vocal mixes AND great collabs on SeeDs of Pandora, and those are BOTH something co-director Jorito specializes in, so it's no surprise that this uptempo d'n'b + pop collaboration with Sirenstar, arranging "Eyes on Me" and "My Mind," is a winner; he writes:
"When the album project restarted, I originally wanted to do a drum & bass track with vocals, mostly because I haven't really done that type of song yet, and because it had been a while since I last made a track with lyrics. I didn't want to go for one of the more obvious source tracks in the OST, yet I did want something that gave me enough melodic material to work with.

"My Mind", essentially the track that will become Squall and Rinoa's love theme and one of the variations of "Eyes On Me", stood out to me for its simple melodic lines and structure, and I figured it would be nice to play around with it. After a quick sketch I figured the idea would work well enough, so I started playing around with an idea for the lyrics, with Rinoa head over heels in love with Squall and unable to get him out of her mind. I wanted to keep things fun, upbeat, lighthearted and not taking itself too seriously. Just having fun. One could say "Heartily" enjoyable... (I'll see myself out).

Concept done, I started recruiting for a vocalist. I already knew I wanted to have female vocals on this track, so I was glad to have Natalie on board again, after our first Terranigma remix "Will We Meet Again?". Since she also knew and enjoyed the game (and at the end contributed her own track to the album!), it made collaborating fun and easy. It also meant that we could co-write the lyrics. Always a big help, because writing good lyrics that convey the right intent and flow well isn't easy. And of course we couldn't help sneak in a good amount of references to scenes and quotes from the game, see if you can spot them! Also enjoyed adding the dulcimer lick from the opening of "Eyes on Me" to various places in the track, as a bit of a sneaky reference and deep cut."
Sirenstar adds:
"So Jorito asked if I would help out with "Stuck in My Mind" and I was happy to oblige. He did such a great job on the Terranigma album that I was excited to join another project with him (and feared leader Darkflamewolf) at the helm. He not only always has the best remix concepts (in so many genres) for his arrangements but knows how to make them come to life with his production knowledge, so it's always fun to work with him.

This is an upbeat, electronic dance remix of "My Mind", when Squall and Rinoa finally truly understand each other while trapped in the abandoned space station. After deciding that "anime opening" was a good direction, Jorito and I changed the lyrics to reflect Rinoa's journey to accept her latent powers with Squall at her side. Hope it makes you dance (and not worry about ever being accidentally trapped in space, that usually works out ok for the most part lol) (in Final Fantasy)."
Anime OP! Yes, it DOES have that vibe, come to think of it; maximalist production, catchy hooks, rapid pacing... check, check, check. Jorito's a powerhouse conceptual arranger (who can also execute), now joining MkVaff with involvement on 60 ReMixes (!!), and this vision puts perhaps FF8's most enduring, beloved melody on a bullet train to Tokyo, or thereabouts. Great energy, vox capture the pop/romance vibe, and the whole thing pops; enjoy!
Discussion
Latest 2 comments/reviews; view the
complete thread
or
post your own
.
---

lemnlime
on 2023-06-16 10:43:13
---
So adorable fun! The lyrics really add a lot here. Even 20+ years later, Squinoa is still one of my fave couples ?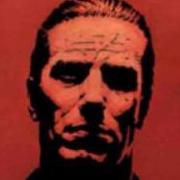 Liontamer
on 2023-06-03 21:18:17
---
What did you think? Post your opinion of this ReMix.
Sources Arranged
(2 Songs)
Primary Game:

Final Fantasy VIII (Square , 1999, PS1)
Music by Nobuo Uematsu

---

Songs:
---
Tags
(11)
Genre:

Drum and bass,EDM,Pop

Mood:

Energetic,Happy

Instrumentation:

Electronic,Singing,Synth,Vocals: Female

Additional:

Lyrics > Lyrics: Original
Origin > Collaboration
---
File Information
Name:

Final_Fantasy_8_Stuck_in_My_Mind_OC_ReMix.mp3

Size:

10,425,056 bytes

MD5:

f229ad4cd4426f5b7a79781aae3cc928

Bitrate:

235Kbps

Duration:

5:52
[Verse]
What did you think
when you saw me smile at you?
Maybe you'll know
If we dance the night away
What's in your heart?
Do you wanna show me?
Just take a chance
On whatever comes our way
[Chorus]
You're stuck inside my mind
I think of you all the time
And when I see your face
I feel like I'm flying
I put my spell on you
The first time I met you (you're mine!)
You're stuck in my mind
And I feel like it could be magic
[Verse]
I felt you near
When everything was fading
Drifting alone
Never thought I'd be so lost
Time standing still
Darkness all around us
But you held me close
And now I'm feeling so alive
[Chorus]
Stuck in my mind
You're one of a kind
I'll make you mine
Best lookin' guy ('round here)
I'll never forget the day
The first time I met you (so cool!)
You're stuck in my mind
And I feel like it could be magic
[Bridge x4]
Stuck in my mind
[Verse]
I know what I am
The future's so uncertain
But here in my dreams
I will always find you
Promise you'll stay
And be my knight forever
'Cause you give me hope
Every time I see your smile
You're stuck in my mind...
[Coda]
I just know that, whatever comes our way, whenever I feel lost, you will be there for me, waiting at the lighthouse. And I'll be there for you, I promise!
Download
Size: 10,425,056 bytes
MD5 Checksum: f229ad4cd4426f5b7a79781aae3cc928
Trouble downloading?
Right-click one of the mirror links above and select "Save Link As" or "Save Target As"!!
Help us save bandwidth - using our torrents saves us bandwidth and lets you download multiple mixes as a single download. Use the tracker below and scroll for more information, or visit https://bt.ocremix.org directly, and please don't forget to help us seed!!
ocremix.org is dedicated to the appreciation and promotion of video game music as an art form. more...
Content Policy
(Submission Agreement and Terms of Use)
Page generated Mon, 25 Sep 2023 04:32:45 +0000 in 0.055 seconds
All compositions, arrangements, images, and trademarks are copyright their respective owners. Original content is copyright OverClocked ReMix, LLC. For information on RSS and JavaScript news feeds, linking to us, etc. please refer to resources for webmasters. Please refer to the Info section of the site and the FAQ available there for information about the site's history, features, and policies. Contact David W. Lloyd (djpretzel), webmaster, with feedback or questions not answered there.