Posted 2023-09-08, evaluated by the judges panel
---
Birthday bonanza! We've got not one, but two birthday mixposts for three ReMixers! First up is community gadfly for change Lucas Guimareas, who kindly asked us "Hey, what the hell?" about the wait times for submission evaluations from our evil judges panel. Thanks to him shoving us forward, we've stepped it up in the last three months, but, boy, do we need some help emptying out this backlog! OK, slow and steady wins the race, so let's get it started with Lucas's revised acoustic & hard rock rendition of Isaac's battle theme originally created for our community's Golden Sun album, A World Reignited, with a crew full o' helpers!
We've regularly had judges throw in a helping hand when it comes to rendering sequened pieces with better samples, or mixing and mastering, yet never have we had one come in to work some Melodyne magic to smooth out some bumps... until today! judge prophetik music did a little Shake & Bake action with this piece so that it's vibrantly firing on all cylinders, and we've now got Happy Birthday Boy Lucas to wax poetic about what he put together and the friends made along the way:
"BAHAHAHA, my first ever resubmit! Though really, this was a lot of fun to do. Thanks to the helpful corrections in the judges forum, we were able to get this out pretty quickly. We fixed up (almost) everything that we could without re-recording. Pretty sweet, yeah?

Initially, this was Moonbike's claim on the track. I started working with him on the last 2 months of the album. He ended up having to drop from the album altogether, so I took over and I ended up collaborating with someone else on the arrangement. They had no idea what it should be. I had no idea. I've never come in this blank for an idea. I knew that the deadline was approaching, so I needed to come up with something that stuck. What was my answer? "Isaac's battle theme but... hard rock? With some other rock influences around? Yeah, that works." The result? A chaotic track filled to the brim with energy all over the place. Name-wise, I had the inspiration because I took this song and made it really sound like Isaac is on the edge of a turning point in battle.

This, "Mercury Lighthouse", and the finishing touches for "Venus Lighthouse" were in one of the busiest months of my life - right when I finished graduate school. I was incredibly thankful for the people who came together at the last minute to put this iconic track together for the album. And the fact that I was able to revisit it a few years later... :) This arrangement is pretty simple, but it definitely goes a lot of places. I wanted to go in more of a hard rock direction, and this definitely succeeded at that. An '80s synth, hard rock guitars, acoustic Spaghetti Western guitars, and a flute like Jethro Tull. What more could you ask for from a ReMix? A lot of my arrangements have definitely been on the slower side lately, but I definitely plan to keep making stuff that packs a punch like this.

tibone (electric guitar + bass) and GuitarSVD (acoustic) did a fantastic job filling in all the guitar and bass parts. Gamer of the Winds nailed those flute arpeggios. StormSkuggan mixed. The patience of a saint as we tirelessly worked on numerous revisions. I had a lot of the initial work done, but Storm was the one that brought it home. It was a pleasure to work with him again for editing and I'm excited to see what music we all make in the future!

These stems are mostly untouched from about 4(?) years ago. The original performances had some rough edges because we had little time between the completion of the arrangement to the album deadline. The first is in the timing of the flute. Storm completely edited and nailed it on that one. The flute only appears for a short bit, but it was important for us to sell that bridge. I still can't express enough how much I appreciate him joining me on revisiting a mix from so long ago. The next is the tuning of the guitar. I handled most of the tuning by bringing the initial stems to Melodyne and tuning them up slightly. prophetik music can't go without being mentioned though. I asked him for feedback, as he was one of the judges to vote no last time (I like to make my resubs one and done!) and he started typing out all the timestamps for me to fix the guitar solo. He realized quickly it'd be faster to do it himself, so he took the busy time out of his schedule and gave some fine tuning to the solo, mostly moving notes up or down a half step to fit the key (the 4th's and the 7th's, IIRC). Yes, that does mean we have a stem that was Melodyned twice. Modern tools are powerful.

With fan communities, I've been incredibly lucky to gain a bunch of amazing friends and mentors, and prophetik music is definitely up there for me with mentors. I know not everyone in the community is a fan of his posts, but he genuinely means well and he's just focused on lifting the music, and artists, up as possible. I really respect that and wouldn't have it any other way. Maybe one day I'll get to work with him proper on a track. :)

I hope everyone enjoys! And while this is my first resubmit, it'll be far, far from my last. :)"
We're happy to have a satisfied-yet-demanding community member in Lucas, who we aim to keep engaged with more timely & communicative music feedback, more interconnectivity with the arrangement scene-at-large, and maybe a new judge who doesn't make "primarily electronic" music so that he feels he has kindred spirits on the evaluation side. :-D This is one of the more energetic pieces from the Golden Sun album, full of dynamic transitions from rock to acoustic, spirited live performances (the drums are a low-key highlight!), and just a nudge of audio sweetening to seal the deal. By posting it today for Lucas's birthday, we're also throwing some birthday candles on top. :-) It's our present for him, but also you too, fellow VGM fans!
Discussion
Latest 2 comments/reviews; view the
complete thread
or
post your own
.
---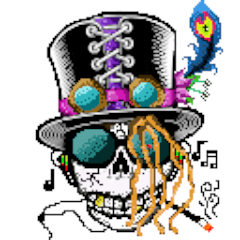 The Vodoú Queen
on 2023-09-09 12:18:04
---
Absolutely loving the 70s/80s rock vibe... Reminds me of stuff from Saxon with a bit of Motörhead / Judas Priest up in there (and yep, defo Jethro Tull and others!!) The flute is gorgeous (got Pat Metheny vibes there for a bit), but this is a very well done and put together piece! I'm glad it got through and got the spotlight...and it managed despite the mad-dash rush Lucas talked about on the Discord and his write-up to get it in for the album.

Happy bday, my man! Good shit and looking forward to more from ya up on the feed. ♥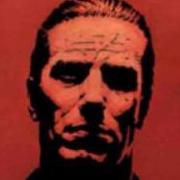 Liontamer
on 2023-09-07 15:38:00
---
What did you think? Post your opinion of this ReMix.
Sources Arranged
(1 Song)
Primary Game:

Golden Sun (Nintendo , 2001, GBA)
Music by Motoi Sakuraba

---

Songs:
---
Tags
(10)
Genre:

Progressive Rock,Rock

Mood:

Energetic

Instrumentation:

Acoustic Guitar,Electric Guitar,Flute,Synth

Additional:

Origin > Collaboration
Production > Live Instruments
Time > Tempo: Fast
---
File Information
Name:

Golden_Sun_Isaac's_Only_Shot_OC_ReMix.mp3

Size:

6,314,628 bytes

MD5:

0f86e67000418ff46fbaacada43479cd

Bitrate:

233Kbps

Duration:

3:33
Download
Size: 6,314,628 bytes
MD5 Checksum: 0f86e67000418ff46fbaacada43479cd
Trouble downloading?
Right-click one of the mirror links above and select "Save Link As" or "Save Target As"!!
Help us save bandwidth - using our torrents saves us bandwidth and lets you download multiple mixes as a single download. Use the tracker below and scroll for more information, or visit https://bt.ocremix.org directly, and please don't forget to help us seed!!
ocremix.org is dedicated to the appreciation and promotion of video game music as an art form. more...
Content Policy
(Submission Agreement and Terms of Use)
Page generated Mon, 25 Sep 2023 02:27:43 +0000 in 0.0658 seconds
All compositions, arrangements, images, and trademarks are copyright their respective owners. Original content is copyright OverClocked ReMix, LLC. For information on RSS and JavaScript news feeds, linking to us, etc. please refer to resources for webmasters. Please refer to the Info section of the site and the FAQ available there for information about the site's history, features, and policies. Contact David W. Lloyd (djpretzel), webmaster, with feedback or questions not answered there.