Posted 2023-09-20, evaluated by the judges panel
---
The Dwelling of Duels 20th birthday celebration continues with a lyrical mix originally conceptualized after I made a callout for kid-friendly tracks for our Esther's Dreams album. After putting the idea in the parking lot for a while, jnWake tag-teamed with Ivan Hakštok on guitars and Nemo Fairlight on vocals for their pop/rock tribute to both "Zelda's Lullaby" and the band Frost*! jnWake explained the inspirations and winding path to wrapping this up for this past April's DoD competition:
"So, back in like 2014 I was contacted about an upcoming album that was dedicated to djp's recently born daughter. It was meant to be an album of more chill tracks and my super creative mind immediately went to Zelda's Lullaby...

Anyway, where my mind actually went to a creative spot was the idea of basing this remix on one of my favorite "regular" music songs, "The Secret Song" by British prog-rock/pop band Frost*. For some reason that I can't fully recall currently, my 2014 self thought that Zelda's Lullaby fit with this particular song so I got the idea of mixing them together. Since Frost's tune has vocals I also wanted to add vocals to my arrangement. In any case, for reasons I can't recall I never really started writing the arrangement and it just stayed in my head, completely missing the chance to be in the album meant for djp's daughter.

Fast-forward to 2023 and for April's Free Month on Dwelling of Duels I decided to revisit this idea. I managed to find some collabers and I finally managed to do it! I'm pretty happy with how it ended up and I'm glad I can finally share what was meant to be for djp's daughter who I assume is too old for lullabies now! Somewhat funnily, I also became a father in the meantime so I guess I can dedicate this to my own daughter, who I think shares a birthdate with djp's one!

Small breakdown now:
0:00-0:08: Intro percussion, heavily inspired by Frost's song. The electronic toms are actually playing Goron's Lullaby from Majora's Mask but it's so subtle that I didn't even list it as a source.
0:09-0:28: Zelda Lullaby's melody on piano. The timing is slightly different from the original but I think the emphasis on the A works pretty well.
0:29-1:08: First verse, the vocals sing Zelda Lullaby's main melody, the chords are heavily based on Frost's song first verse.
1:09-1:38: Chorus! This is the B section from Zelda Lullaby with very few alterations outside of the rhytm.
1:39-2:17: Zelda Lullaby main melody now on guitar! The rhythm change is taken from Frost's song but while they stay with electronic drums I shifted to real (well, sampled) ones.
2:18-2:56: Second chorus! The similarities with Frost's song end here as I move to a more standard Wake-ish arrangement.
2:56-3:55: Variations over the main Zelda Lullaby theme on guitar and keys.
3:56-end: Return to the electronic percussion and ending!

Hope you like it! I'm curious if the resemblance to a "real" song is a problem but I hope it isn't haha."
In comparing this arrangement with Frost*'s "The Secret Song", judge MindWanderer co-signed jnWake's concept as being simpatico with our arrangement standards:
"It's an experiment that works. The Frost influence is strong but I think you skirted on the "homage" side of the line without drifting into using it as an actual source (other than the simple arp). The contralto vocals sound great."
We never mind ReMixers fashioning sendups of other acts; as long as you're not extensively arranging non-VGM, we love tracks in the styles of other musicians. It's always something we've taken into account when were aware of it, yet we're now more intentional of having artists tell us what acts outside of VGM are inspiring their arrangements so that the judges have a complete picture of the inspirations taken into account when evaluting submissions. Emunator of the judges panel also appreciated jnWake's careful approach in taking on the style of Frost* while also praising this piece's big sound:
"Once the vocals come in [...], I'm getting on board, and with that lush chord at 1:30 I'm totally buying what you're selling! There's a great dynamic curve to your arrangement and some moments where the lead guitars and vocals just sound massive. This arrangement really rewards patience and demonstrates a great understanding of what makes The Secret Song such an effective arrangement."
jnWake's really come into his own over the years with larger and grander visions being realized thanks to collab partners like Ivan and Nemo. Nice job with the synergy of jn's keys and Hakštok guitar chorusing the "Zelda's Lullaby" theme together (first done at 2:57), some understated but goosebump-raising interplay as the piece shifted away from the Frost* influence. As a daughter dad myself, I love the hopeful, peaceful message behind Nemo Fairlight's vocals, and the track's overall positivity and happiness. Something about the key change at 3:15 gave me a big smile, just a really optimistic energy to the whole presentation. Props for jnWake coming up with lyrics that fit a lullaby, while the trio of collaborators took the music's energy way beyond the lullaby concept, actually making it even more accessible. It didn't end up being baby lullaby album material, but we're proud to have planted the seeds for this track's eventual growth as well. :-) It's a true shining star in the DoD catalog that we're happy to welcome to OCR!
Discussion
Latest 3 comments/reviews; view the
complete thread
or
post your own
.
---

lemnlime
on 2023-09-22 11:49:05
---
The part starting at 2:57 is easily the best. It seriously gives me chills

jnWake
on 2023-09-20 20:13:46
---
Nice to be back on the front page after a while! Thanks to my collabers for their great performances on this.
For those who read the write up, I strongly recommend the Frost* original song that inspired this remix, it's phenomenal... as is Frost*'s music in general.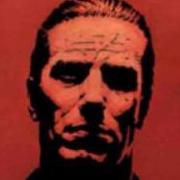 Liontamer
on 2023-09-20 09:39:19
---
What did you think? Post your opinion of this ReMix.
Sources Arranged
(1 Song)
Primary Game:

The Legend of Zelda: Ocarina of Time (Nintendo , 1998, N64)
Music by Koji Kondo

---

Songs:
---
Tags
(12)
Genre:

Cinematic,Pop

Mood:

Epic,Mellow

Instrumentation:

Chiptune,Electric Guitar,Piano,Vocals: Female

Additional:

Lyrics > Language: English
Lyrics > Lyrics: Original
Origin > Collaboration
Origin > Competition > Dwelling of Duels
---
File Information
Name:

Legend_of_Zelda_Ocarina_of_Time_The_Secret_Lullaby_OC_ReMix.mp3

Size:

6,930,470 bytes

MD5:

6e6331f3385a432623613fd99281eb11

Bitrate:

220Kbps

Duration:

4:08
Come closer
Look up there and see
The stars lie between the sun and the sea
Reach higher
Your hands are now wings
The stars are in reach, just wish
Fly, to the sky you go
Try, you may reach the sun
Now, all you have to do is breathe
Fly, to the sky you go
Try, you may reach the sun
Now, all you have to do is breathe
Child, you have reached the sun
Dance, with the stars above
Now, it is time for you to sleep
Download
Size: 6,930,470 bytes
MD5 Checksum: 6e6331f3385a432623613fd99281eb11
Trouble downloading?
Right-click one of the mirror links above and select "Save Link As" or "Save Target As"!!
Help us save bandwidth - using our torrents saves us bandwidth and lets you download multiple mixes as a single download. Use the tracker below and scroll for more information, or visit https://bt.ocremix.org directly, and please don't forget to help us seed!!
ocremix.org is dedicated to the appreciation and promotion of video game music as an art form. more...
Content Policy
(Submission Agreement and Terms of Use)
Page generated Fri, 01 Dec 2023 12:45:56 +0000 in 0.038 seconds
All compositions, arrangements, images, and trademarks are copyright their respective owners. Original content is copyright OverClocked ReMix, LLC. For information on RSS and JavaScript news feeds, linking to us, etc. please refer to resources for webmasters. Please refer to the Info section of the site and the FAQ available there for information about the site's history, features, and policies. Contact David W. Lloyd (djpretzel), webmaster, with feedback or questions not answered there.