Posted 2023-09-20, evaluated by the judges panel
---
It's time for the longest track in our DoD 20th anniversary lineup! Jett Swole debuts with an absolutely MASSIVE 6-pack of games represented in her 10-minute ninja VGM rock medley! Ninjas here, ninjas there! You can't see them, but there are ninjas everywhere!
"Individual songs arranged:
0:00 - "Sheena"/"Shihna" (from Tales of Symphonia) by Motoi Sakuraba
0:28 - "Grief and Sorrow" (from Naruto) by Toshio Masuda
1:00 - "Suck a Sage" (from Guilty Gear) by Daisuke Ishiwatari
2:18 - "Going Up" (from Teenage Mutant Ninja Turtles IV: Turtles in Time) by Konami Kukeiha Club
2:35 - "Star Base: Where No Turtle Has Gone Before" (from Teenage Mutant Ninja Turtles IV: Turtles in Time) by Konami Kukeiha Club
4:28 - "Ore wa Impact"/"I Am Impact" (from Mystical Ninja Starring Goemon) by Ichiro Mizuki
5:48 - "Unbreakable Determination" (from Ninja Gaiden) by Keiji Yamagishi
7:03 - "Daddy Mulk"/"Ryu's Determination" (from The Ninja Warriors) by Zuntata
7:48 - "A Hero's End"/"Requiem" (from Ninja Gaiden) by Keiji Yamagishi
8:50 - "Sadness and Sorrow" (from Naruto) by Toshio Masuda"
With a touch of anime inspirtation as well, Nikki explains how she got in the zone for the VGM arrangement equivalent of namba bashiri for DoD's August 2021 competition:
"An arranged medley I made of... well... a lot. This was something I originally made in August 2021 as a Dwelling of Duels Free Month entry, but I was particularly proud of this one, so I thought I'd submit it to OCR as well. The idea started out as just some guitar noodling on "Suck a Sage" from Guilty Gear and got incredibly out of hand. So, I made this despite having covered "Suck a Sage" (poorly) before, but I ended up building on it with parts from other ninja-themed VGM, and before I knew it, I had this big, epic tribute to everything I find inherently cool about video games with ninjas. Also, I had just got done binge watching Naruto at the time, and it had me extra hyped to work on this (to the point I threw in some small cameos of the anime OST). I put a lot of work into this one. That's all I have to say about this, I guess, but I hope you enjoy hearing it as much as I enjoyed making it!

Yes, I copped the title from a Naruto t-shirt, and, yes, I do own said shirt, what of it?"
I got tickled by the thought just now; I bet if we took an informal survey of how extended VGM medleys formulate, we'd get back a fair amount of "I had an idea and it got out of hand!" :-D Perfect, we're all the beneficiaries! I'm grateful that we have Jett Swole's theme breakdown, because this takes so many twists and turns, but we can whet the appetite with highlights from our judges, starting off with Britain's own DarkSim:
"My favourite part is the transition between "Suck a Sage" and "Going Up" at 2:11, with that ascending bass into the synth line from Turtles. I actually laughed out loud with satisfaction there, it's genius. Love the organ in that section as well."
While DarkSim was about Guilty Gear and the Ninja Turtles, prophetik music was locked into strong sections featuring Mystical Ninja Starring Goemon and Ninja Gaiden:
"this is really too big to do my normal breakdown section by second, so i'll call out a few favorites - 4:30's break was fun, in general i liked the bass's tone (just wanted more bass presence), the minute or so starting at 6:01 was just superb as others have mentioned, and i really liked the transition from the megablast section through 7:45 into the subsequent section (volumization needs there notwithstanding)."
The panel all had mixing critiques for this, so gaining some ninja star sharpness in the high end would be nice, but we all evaluate what's there and try not to make the perfect the enemy of the good, especially with an arrangement this strong that successfully takes a lot of creative risks. Jett Swole's got her axe out and her swords, so one way or another, you're gonna get sliced and diced... musically, of course. I'm not-so-secretly hoping that we eventually get "Run Like a Ninja 2: The Secret of the Ooze" from Jett, taking on some more TMNT and other games with ninjas like Shinobi, Last Ninja, World Heroes, Strider, The Messenger, Ghost of Tsushima, whatever fits her bill. :-) In the meantime, enjoy a hard-working, brilliant OCR debut from one of DoD's newer generation of participants!
Discussion
Latest 3 comments/reviews; view the
complete thread
or
post your own
.
---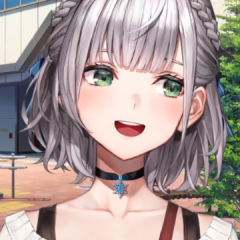 H36T
on 2023-10-06 10:07:02
---
I forgot how much I loved Chipp's GGXX theme. Its also cool how much DNA of that song is in Play the Hero from Strive. Super kudos to you for doing that song and all the others so much justice!

Crulex
on 2023-09-30 17:54:19
---
As a huge fan of Guilty Gear and TMNT, the mix of Chipp's stage and Going Up sent me. I absolutely adore the arrangement idea of all these great ninja themes combined into a solid piece. Even the nods to Naruto, especially Sadness and Sorrow, fit perfectly into this. Gotta be my favorite debut mix from a ReMixer in a long time. Highly recommended.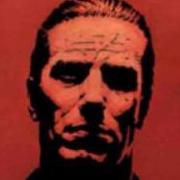 Liontamer
on 2023-09-20 09:57:42
---
What did you think? Post your opinion of this ReMix.
Sources Arranged
(8 Songs, 6 Games)
Primary Game:

Songs:

Additional Game:

Songs:

Additional Game:

Songs:

Additional Game:

Songs:

Additional Game:

Songs:

Additional Game:

Songs:
---
Tags
(18)
Genre:

Metal

Mood:

Aggressive,Energetic,Epic

Instrumentation:

Chiptune,Electric Guitar,Organ,Piano,Shakuhachi,Shamisen,Synth,Vocals: Rapping

Additional:

Arrangement > Medley
Origin > Competition > Dwelling of Duels
Regional > Japanese
Time > Duration: Long
Time > Tempo: Fast
Usage > Workout
---
File Information
Name:

Guilty_Gear_Run_Like_a_Ninja_OC_ReMix.mp3

Size:

19,342,220 bytes

MD5:

78b02f1bc2acb7fba1c1f7ba67cf89cf

Bitrate:

238Kbps

Duration:

10:48
Download
Size: 19,342,220 bytes
MD5 Checksum: 78b02f1bc2acb7fba1c1f7ba67cf89cf
Trouble downloading?
Right-click one of the mirror links above and select "Save Link As" or "Save Target As"!!
Help us save bandwidth - using our torrents saves us bandwidth and lets you download multiple mixes as a single download. Use the tracker below and scroll for more information, or visit https://bt.ocremix.org directly, and please don't forget to help us seed!!
ocremix.org is dedicated to the appreciation and promotion of video game music as an art form. more...
Content Policy
(Submission Agreement and Terms of Use)
Page generated Fri, 01 Dec 2023 13:22:45 +0000 in 0.0511 seconds
All compositions, arrangements, images, and trademarks are copyright their respective owners. Original content is copyright OverClocked ReMix, LLC. For information on RSS and JavaScript news feeds, linking to us, etc. please refer to resources for webmasters. Please refer to the Info section of the site and the FAQ available there for information about the site's history, features, and policies. Contact David W. Lloyd (djpretzel), webmaster, with feedback or questions not answered there.