Posted 2023-10-02, evaluated by the judges panel
---
Happy October! We've got the perfect ReMix for you as we continue celebrating 20 years of the Dwelling of Duels monthly arrangement compo AND the conclusion of this year's Oktoberfest. Triple threat arranger, puppeteer, and voice actor General Grunt (Chris Addolorato) has teamed with a motley octet for a cheeky Bavarian polka upgrade of a Smash Bros. DoD piece!
The source tune originally comes from David Wise and Donkey Kong Country 2 but these landlubbers were arranging the Smash Ultimate version of the theme. Like our previous mixposts from Lucas and minusworld, this was also submitted during our Mario Month event, as General Grunt explained in his sub comments; we couldn't get it approved before the bell rung to conclude that one, but the generalissimo and I agreed that dropping this during Oktoberfest would be perfect!
"So, we most likely missed Mario/DK priority month but, either way, we are super (no pun intended) happy with how this arrangement turned out. A bit of backstory. The original ORIGINAL version of this was a Dwelling of Duels submission that actually had lyrics and had a much different arrangement. After a while, I went back to it and totally revamped the arrangement and got rid of the lyrics. I, of course, made a ridiculous puppet music video of it.

I've been meaning to submit this one for a while, and, when Mario/DK priority came up, I decided to take the opportunity to re-redo it with real instruments. Huge thanks to Lucas Guimaraes for gathering everyone involved and also thanks to everyone involved... that was redundant, but still. Alas, I'm probably too late for the priority, but, in any event, here is my Bavarian polka arrangement of "Crocodile Cacophony" entitled: "Crocodile Kroctoberfest (Prost Mix)"."
On the judges panel, we were bowled over by the brazen bravado on display, so some of us could only muster comments as quick and dirty as this piece. After he got over what I assume was a giggle fit, prophetik music summoned the emotional wherewithal to articulate some of the strengths:
"after i heard the clarinet i went and looked who it was, and i was right! it's General Goofball back with another awesome polka. i can't wait.

there's a few super minor timing issues in the first 30s or so in the clarinet, and a few articulations i may have tried to do slightly differently, but honestly this is a really impressive job on a pretty tough piece for the clarinet, especially articulation-wise. there's some silly fingers around 1:17 but that's really it.

i laughed out loud at 1:43. i don't know why i didn't expect it. amazing.

what a great tune. i love it. it's got so much arrangement crammed into just over two minutes, it sounds great, and it's just a fun listen."
Even though Grunt put together a puppet video for this, this track belongs right in a cartoon soundtrack! Now I just want a goofy DKC minigame spinoff with a more 2D cartoony look. :-) Both Emunator and I got to audio chat with Grunt this past weekend on Discord and -- when we weren't waxing on about the brilliance of air fryers and Ron Popeil products -- were proud to celebrate with Chris just how well he and the team pulled off this track, in big part to Lucas drafting in the performers (which is quite the handy professional skill)! It only makes sense to wrap with Emunator's comments in his concluding YES vote:
"I was a fan of your original polka submission but the live performers and mixing assistance ramp this up a whole another level. I also feel like the arrangement here is even stronger in the way that you transformed such a dramatic piece of boss music into... well, this. You really didn't hold back any punches (or belches) here. It feels like a fully-realized vision of what you've been doing for a while now and I'm really happy to see you get here! :)"
Muffin & Valse's vibrant clarinets and Ian's cheeky accordion bring this to life alongside Shea, Sean & Nemo's strings, and Lucas & Ridley's percussion. Man, I sure hope these folks team up again like this!
We hope you fellow VGM fans embrace your silly side like General Grunt & crew have with their two-minute polka powerhouse, a timely DoD & Oktoberfest tie-in! Raise a cold mug of bräu, let's cheerseys together (*clink*), and tip 'em back -- Prost! :-D
Discussion
Latest 3 comments/reviews; view the
complete thread
or
post your own
.
---

Crulex
on 2023-10-21 15:15:09
---
Absolutely not the arrangement I would expect for this theme, but it's so much fun and impressively put together all the same. Perfect fit for an October drinking party, polka at it's best.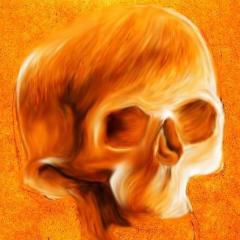 Hemophiliac
on 2023-10-02 17:22:14
---
I can't help but smile while listening to this. The arrangement is not at all what you would expect to hear from the source, but this silly polka is what I expect from @General Grunt. Nice work to everyone involved. Prost!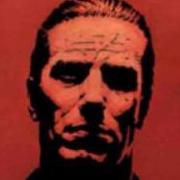 Liontamer
on 2023-10-02 08:55:45
---
What did you think? Post your opinion of this ReMix.
Sources Arranged
(1 Song)
Primary Game:

Super Smash Bros. Ultimate (Nintendo , 2018, SWTCH)
Music by

---

Songs:
---
Tags
(13)
Genre:

Polka

Mood:

Energetic,Goofy,Happy

Instrumentation:

Accordion,Acoustic,Clarinet,Viola,Violin

Additional:

Origin > Collaboration
Origin > Competition > Dwelling of Duels
Production > Live Instruments
Time > Duration: Short
---
File Information
Name:

Super_Smash_Bros_Ultimate_Crocodile_Kroctoberfest_(Prost_Mix)_OC_ReMix.mp3

Size:

3,826,058 bytes

MD5:

452ff1d53e385ac697a10933c445958c

Bitrate:

233Kbps

Duration:

2:08
Download
Size: 3,826,058 bytes
MD5 Checksum: 452ff1d53e385ac697a10933c445958c
Trouble downloading?
Right-click one of the mirror links above and select "Save Link As" or "Save Target As"!!
Help us save bandwidth - using our torrents saves us bandwidth and lets you download multiple mixes as a single download. Use the tracker below and scroll for more information, or visit https://bt.ocremix.org directly, and please don't forget to help us seed!!
ocremix.org is dedicated to the appreciation and promotion of video game music as an art form. more...
Content Policy
(Submission Agreement and Terms of Use)
Page generated Fri, 01 Dec 2023 14:22:32 +0000 in 0.0553 seconds
All compositions, arrangements, images, and trademarks are copyright their respective owners. Original content is copyright OverClocked ReMix, LLC. For information on RSS and JavaScript news feeds, linking to us, etc. please refer to resources for webmasters. Please refer to the Info section of the site and the FAQ available there for information about the site's history, features, and policies. Contact David W. Lloyd (djpretzel), webmaster, with feedback or questions not answered there.