Posted 2023-10-07, evaluated by the judges panel
---
A reminder that October 7th's the birthday of Radiohead's Thom Yorke, and zachaction has the perfect VGM birthday present! What if Radiohead scored Final Fantasy VI? zachaction perfectly weaves the style & energy of Radiohead's "Pyramid Song" with Nobuo Uematsu's "Serpent Trench"! Zach explains how a lucky encounter with posu yan's own chippy take on the theme got the gears turning little by little:
"I've always loved the "Serpent Trench" theme. When Balance and Ruin came out, "River of Sine Waves" was one of the first tracks I skipped to. When I eventually sat down at the piano to learn the main chords, the song bore a striking resemblance to Radiohead's "Pyramid Song," and here we are.

Both "The Serpent Trench" and "Pyramid Song" are incredibly repetitive. "Pyramid Song" gets away with it because its odd feeling of time (still debated on the internet to this day) keeps the listener interested, and of course, haunting lyrics don't hurt either. There's really not much to the original "The Serpent Trench", but those underlying maj7 chords somehow keep driving the track to infinity, never resolving. Likewise, my version keeps the repetition of both the source track and the inspirational track, but hopefully in a haunting, beautiful way that the listener wants to keep looping. I used the FFVI "Opening Theme" dissonant building chord for the end cacophony, which sounds lovely with the "Serpent Trench" string runs under it.

I feel this is a good companion case to my previously accepted "Mario for Airports (1-1)", and I'm hoping someday to get to work on a Chrono Trigger remix.

Thank you for taking the time to consider this submission!"
The inspirations for seminal VGM composers had to come from somewhere, right? It sure as heck wasn't from video games, so whenever I see VGM fans crap on mainstream music or say they only listen to video game music, I want none of this nonsense. Yes I am sensitive to it and want you to come to your senses. I might be wrong (how can you be sure?), but I always clap back with "Where do you think game composers got their inspiration in the first place?" I'm always game for a clever VGM arrangement inspired by non-VGM; there's no surprises here that zachaction demonstrates how music is all one big melting pot. The deliberate yet kinetic tone and cadence of the pearly piano's chords immediately set the table for some beautiful and authentic "Pyramid Song" mimicry, and when the drums join in at :50, I just felt Zach was killing it. (MindWanderer noted an ultra-high frequency noise starting around :46 that no one else could hear, so if dog-whistle range stuff sends you climbing up the walls, YOU'RE WARNED! :-D) Judge DarkSim picked out a few components that stood out:
"I'm on board with the arrangement here. The source isn't the most inspiring thing in the world, but I love the connection you made with Radiohead, and fusing the two together was a great decision. The dreamy vocals that drift in and out add much more feeling to the piece than I feel they should, sparse as they are. A delightful touch. [...]

What I found most interesting was actually the ending, where all we hear are the loooooong reverberations playing back against each other and building these intricate resonant textures. I found myself wishing you'd explored that avenue further, with some cleaner production to better highlight the patterns ebbing and flowing from the feedback, without accentuating the 'crackle'.

As it stands, I'd say there's enough here to pass, if I put down some of the production drawbacks as going for a 'lo-fi' aesthetic. I certainly enjoyed floating off for a few minutes whilst listening to it."
I get where DarkSim was coming from; this could be the motion picture soundtrack of a nice dream where we all sail to the moon. The original version of this had all I need, but after the initial votes, Zach cleared up some fog via production adjustments that were quite the lift. Everything in its right place led judge Emunator to stop whispering and put down his stamp of approval:
"Pyramid Song is absolutely iconic, and I love how much you wear your inspiration on your sleeve here. I don't think anyone could perfectly recreate the skittering, fragile, organic rhythmic kilter of Radiohead's original, but you got damn close with the tools at your disposal. Your instrumental pallet is very fleshed out, with every element complimenting one another and sharing space against a backdrop of crunchy drums and hypnotic piano."
The numbers are big for OCR one-hit wonders that I'd love to hear second ReMixes by -- we're thinking about you, Adrian Holovaty, Alex Moukala, and Awesome-A, and that's just the Kid A's! -- so after his incredible Brian Eno tribute for Super Mario World back in 2017, it's a momentous occasion to welcome back zachaction with a successful sophomore send-up and style adoption. He won't leave you high and dry, I promise! We're optimistic zachaction's eventual CT piece will further showcase Zach's range of and penchant for reverse engineering, you won't be let down! ;-)
Discussion
Latest 3 comments/reviews; view the
complete thread
or
post your own
.
--- cortjezter
on 2023-10-21 16:00:30
---
OMG I absolutely love this. Caught the Radiohead homage even before reading the write-up. Would love to hear more like this!!

lemnlime
on 2023-10-08 09:18:00
---
For a tune that doesn't actually stand out much in the great FFVI OST, I have seriously loved it ever since the amazing Quinn Fox cover. I like how this cover adds a choral quality and makes it even more zen.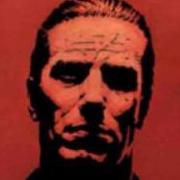 Liontamer
on 2023-10-06 12:52:01
---
What did you think? Post your opinion of this ReMix.
Sources Arranged
(2 Songs)
Primary Game:

Final Fantasy VI (Square , 1994, SNES)
Music by Nobuo Uematsu

---

Songs:
---
Tags
(13)
Genre:

Ambient,Jazz,Post-rock

Mood:

Chill,Mellow,Quirky,Trippy

Instrumentation:

Brass,Electric Guitar,Piano,Singing,Strings

Additional:

Usage > Meditation
---
File Information
Name:

Final_Fantasy_6_Jumped_in_the_Serpent_Trench_OC_ReMix.mp3

Size:

6,151,738 bytes

MD5:

0643a22c7ea4cd0164b8d66f12e0623f

Bitrate:

215Kbps

Duration:

3:45
Download
Size: 6,151,738 bytes
MD5 Checksum: 0643a22c7ea4cd0164b8d66f12e0623f
Trouble downloading?
Right-click one of the mirror links above and select "Save Link As" or "Save Target As"!!
Help us save bandwidth - using our torrents saves us bandwidth and lets you download multiple mixes as a single download. Use the tracker below and scroll for more information, or visit https://bt.ocremix.org directly, and please don't forget to help us seed!!
ocremix.org is dedicated to the appreciation and promotion of video game music as an art form. more...
Content Policy
(Submission Agreement and Terms of Use)
Page generated Fri, 01 Dec 2023 14:01:24 +0000 in 0.0465 seconds
All compositions, arrangements, images, and trademarks are copyright their respective owners. Original content is copyright OverClocked ReMix, LLC. For information on RSS and JavaScript news feeds, linking to us, etc. please refer to resources for webmasters. Please refer to the Info section of the site and the FAQ available there for information about the site's history, features, and policies. Contact David W. Lloyd (djpretzel), webmaster, with feedback or questions not answered there.