m

Line 7:
Line 7:
 

After seeing there was no plan for a Halloween project, I sent Gario an email on Oct. 1st and basically said "I have these spooky remixes, can we do this in less than 30 days?" and we did. I want to give a huge public thank you to Gario for being my point man here, I'm fairly certain this project would not have happened without his feedback, encouragement, and networking. Thank you, Gario.<br/><br/>

 

After seeing there was no plan for a Halloween project, I sent Gario an email on Oct. 1st and basically said "I have these spooky remixes, can we do this in less than 30 days?" and we did. I want to give a huge public thank you to Gario for being my point man here, I'm fairly certain this project would not have happened without his feedback, encouragement, and networking. Thank you, Gario.<br/><br/>

 
 
−

So this project is the progeny of those anthology style movies and TV shows, a la ''Tales from the Crypt'', ''Creepshow'', ''Tales from the Darkside''. In that vein, every track I consider a story leading into the next one, with the radio-style dramas serving as the reset button, the point of mental collection, then starting a new section.<br/><br/>

+

So this project is the progeny of those anthologystyle movies and TV shows, a la ''Tales from the Crypt'', ''Creepshow'', ''Tales from the Darkside''. In that vein, every track I consider a story leading into the next one, with the radio-style dramas serving as the reset button, the point of mental collection, then starting a new section.<br/><br/>

 
 
 

I will say that I am very, very proud of the teamwork that took place. I have several scripts/skits that I dream up daily and it really felt incredible to hear them come to life with the help of the voice actors! I want to thank my voice actors Joe Zieja, Stephen and Bryan of the OverClocked PodCast, Abigail Endsley, and VinnyMac for their roles as The YoshiBlade Players (now accepting applications).<br/><br/>

 

I will say that I am very, very proud of the teamwork that took place. I have several scripts/skits that I dream up daily and it really felt incredible to hear them come to life with the help of the voice actors! I want to thank my voice actors Joe Zieja, Stephen and Bryan of the OverClocked PodCast, Abigail Endsley, and VinnyMac for their roles as The YoshiBlade Players (now accepting applications).<br/><br/>
---
Revision as of 16:15, 31 October 2016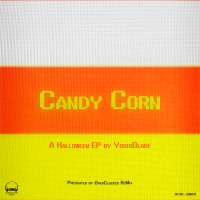 YoshiBlade:
Boo!..... OK, now that that's out of the way.


After seeing there was no plan for a Halloween project, I sent Gario an email on Oct. 1st and basically said "I have these spooky remixes, can we do this in less than 30 days?" and we did. I want to give a huge public thank you to Gario for being my point man here, I'm fairly certain this project would not have happened without his feedback, encouragement, and networking. Thank you, Gario.


So this project is the progeny of those anthology-style movies and TV shows, a la Tales from the Crypt, Creepshow, Tales from the Darkside. In that vein, every track I consider a story leading into the next one, with the radio-style dramas serving as the reset button, the point of mental collection, then starting a new section.


I will say that I am very, very proud of the teamwork that took place. I have several scripts/skits that I dream up daily and it really felt incredible to hear them come to life with the help of the voice actors! I want to thank my voice actors Joe Zieja, Stephen and Bryan of the OverClocked PodCast, Abigail Endsley, and VinnyMac for their roles as The YoshiBlade Players (now accepting applications).


That's about it! I really hope you enjoy the project, and thank you for taking the time to listen to it and to read my notes!
– YoshiBlade, Director
Creator/Director: YoshiBlade
Album Artwork: David W. Lloyd (djpretzel)
Executive Producers: David W. Lloyd (djpretzel) & Larry Oji (Liontamer)
Candy Corn features nine tracks from YoshiBlade, arranging music from several video games for Halloween, as well as special guest skits. It was made by fans, for fans, and is not affiliated with or endorsed by any game publisher or developer; all original compositions and characters are copyright their respective owners.
This album was produced to help promote video game music, video games, all the original composers' compositions, and the talented artists that contributed to this project.
Download the Album
You can download the entire album using BitTorrent or download just the ZIP.
Download Torrent of Entire Album!
(HQ MP3 & FLAC, 9 Tracks, 27:18, 229MB)
Download ZIP of Entire Album!
(HQ MP3, 51.8MB) - Right-click & save any mirror link: MIRROR 1 ~ MIRROR 2 ~ MIRROR 3
Like it? Share it! Please help us spread the news!
Tracklist
2. YoshiBlade - "I Never Drink... Wine"
Sources: Castlevania: Symphony of the Night - "Dracula's Castle," Castlevania (N64) - "Dungeon - Main Theme"
Original Composers: Michiru Yamane, Masahiko Kimura, Motoaki Furukawa, Mariko Egawa
3. YoshiBlade - "Dance of Maddness"
Source: Castlevania: Portrait of Ruin - "Dance of Sadness"
Original Composer: Yuzo Koshiro
5. YoshiBlade - "They Saved Robo's Brain!"
Sources: Chrono Trigger - "Those Without the Will to Live," "Robo's Theme"
Original Composers: Nobuo Uematsu, Yasunori Mitsuda
6. YoshiBlade - "Hail to the Present"
Source: Castlevania: Portrait of Ruin - "Hail from the Past"
Original Composer: Michiru Yamane
8. YoshiBlade - "Marowak's Revenge"
Source: Pokémon Red Version - "Theme of Lavender Town"
Original Composer: Junichi Masuda
9. YoshiBlade - "Fritz Was Here"
Source: Chrono Trigger - "Creeping Through the Sewers"
Original Composer: Nobuo Uematsu
You know we have more free music, right?
OverClocked ReMix has honored the music of games since djpretzel founded it in 1999.
Browse and download more than 3,200 free ReMixes honoring more than 900 games. Or download any of our free albums featuring more exclusive mixes.
If you've got room for more than 200 hours' worth of music, with more added every few days, you've got room for OC ReMix!
Follow OC ReMix! Facebook / Twitter / YouTube / SoundCloud / Tumblr