ReMix:

Plok "Title Jam"
Help us take OCR to the next level by supporting us on

Download MP3
4,852,400 bytes, 3:13, 198kbps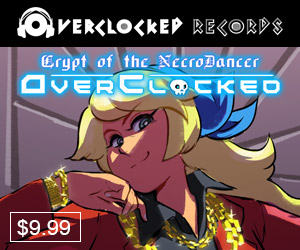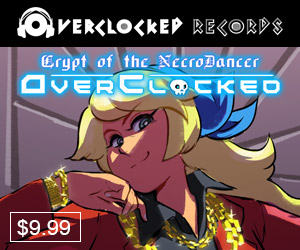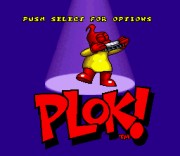 Plok virtually defines the term "sleeper hit" - at a time when many were more excited with SMW & Bubsy in terms of SNES platformin' action, quiet little Plok offered a huge universe filled with some varied + innovative gameplay. I can remember looking at the box on the rental shelf and thinking "Yeah right . . . like I'm gonna rent a game called 'Plok' that I've never heard of". Fortunately, out of curiosity, I did eventually decide to check it out, and was pleasantly suprised. A little on the difficult side, but bright, colorful graphics and the ability to throw your limbs were neat, and the music - which I didn't know until now was by c64 veteran Tim Follin - was peppy + jazzy. Mazedude capitalizes upon all that was good and right with the original in this all-out jam that features some tres impressivo soloing - including Chris himself wailing away on a mean trombone, straight off a streetside corner in New Orleans - WOW. The main brass sound used pales in comparison, which is a bit of an issue, but there's piano jammage and just fine-tuned, honed, polished sequencing throughout. At around two minutes, when the boneman makes his grand entrance, it certainly raised my already high level of appreciation for this ReMix. Chris has apparently recently become "Pro-Tools Enabled" and used the package for post-production here (the source was from Impulse Tracker and Mr. Getman's embouchure) - he promises more impressive sonic happenings with his new skillz in the future, but in the meantime, jazz lovers especially can rejoice and dig the massive Plok jammin'. Recommended.