ReMix:

Threads of Fate "Mint ~ The Spirit Is Willing"
Help us take OCR to the next level by supporting us on

Download MP3
6,345,383 bytes, 6:28, 129kbps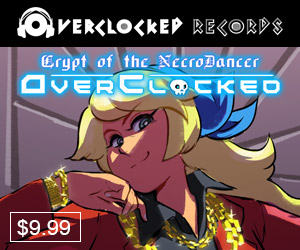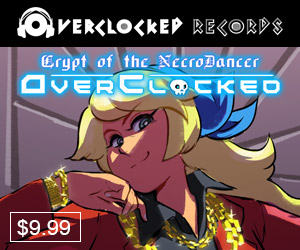 Welcome to 2008! С Новым годом! I'm thoroughly convinced, based on everything that's in the works (from album projects to stuff I've been slaving away over in secret the last few months), that this is going to be the biggest, best year in this site's history. Yeah, I know, it sounds like empty rhetoric, but 2007 was pretty epic, and I wouldn't be making this statement if I didn't think we could match and, indeed, surpass it. Ultimately, no matter how much we add, quality ReMixes are the heart of the matter, and we've got a solid, active panel working down the queue. In general, things are *good*, and getting better.
Vampire Hunter Dan starts '08 off right, with a fantastic epic orchestral arrangement from Square's Threads of Fate for the PS1. Our first ReMix from a Square game, 8 years after the site opened? Just goes to show that there's still a goldmine of material out there, and that even uber-popular companies like Square have titles not yet ReMixed. VHD writes:
"Hello. I'm writing to submit an arrangement/remix of mine called "Mint ~ The Spirit is Willing." This is an orchestral arrangement of themes from Threads of Fate, including 'Recollection,' 'The Bonds,' 'Sunny Smile,' and the 'Opening Title.'"
Nice title tilde use - très Japanese! If I listened to this without the above context, I probably wouldn't have guessed it covered multiple originals; it's very cohesive, as Dan's only gotten progressively better at weaving orchestral tapestries that do a wonderful job of combining solo and ensemble passages, varied and appropriate instrumentation, and exceptional attention to dynamics. bustatunez was just saying on #ocremix the other day how versatile French horn is as an instrument, spanning a formidable dynamic and octave range. This arrangement makes good use of the instrument, as well as mixed winds, chromatic percussion, and more string articulations than you can shake a stick at - check the trills at 2'28" for just one of many examples. There's bassoon in there, too, so we avoid the embarrassing faux pas of "lacks bassoon" entirely. At 4'16", with the Spaceballs-style alternating timpani, I didn't see how the mix was going to transition into two more minutes of material, but the ReMixer actually pulls it off. Excellent work covering an amalgam of compelling source material in a single arrangement that, while it has discrete sections, never suffers from medleyitis and keeps things fresh and exciting. A great start to the new year, and another great ReMix from Vampire Hunter Dan!