ReMix:

Myst III: Exile "American Wheels of Wonder"
Help us take OCR to the next level by supporting us on

Download MP3
5,308,784 bytes, 3:29, 200kbps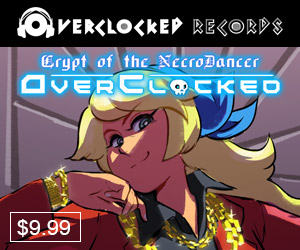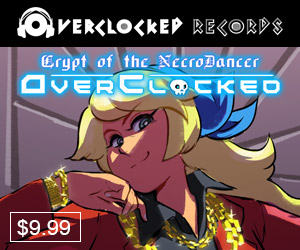 Somewhat breaking the trend of newcomers is veteran Mazedude with another gem off his American Album; if the sheer variety and quality of the pieces from this album and the fact that so many are being posted here hasn't convinced you to go and download the whole thing yet, perhaps a strong punch to the face would be persuasive? Seriously good stuff... for this track, our first from Jack Wall's score to Myst III: Exile, Chris writes:
"This one's a bit of a style homage to trackers I admire. Specifially Chris Hampton (Beek) and Ryan Ross (Firestar.) Beek's tune "Mercury Dance" is a phenomenal piece of chill tunage, and creates its own style. Firestar's "Fields of War" is the same, albeit a bit heavier. For this remix of "Wheels of Wonder" by Jack Wall, I have combined elements of those two pieces, in fusion with a touch of Jeroen Tel influence, and a whole bunch of my own ideas, and made what you hear here. It's a bit of a leap from the original tune - which was mostly ambient - but hey, that's why they call it a remix."
Indeed. Definitely a mellow, laid-back groove here, with an undulating bowed glass type pattern acting as the bed for downbeat heavy hip-hop, almost industrial beats. The first 1'18" is sorta intro, with soaring synth lead. The synth here could have been easily swapped out with violin if The Dude had wanted a more cinematic vibe, but he was going for the tracker influence, so synth lead - especially of the doubled up harmony variety circa 2'28" - was mandatory, as was the attention to detail for modulations, pitch bends, etc. that Chris always brings to his game, whether he's going for a tracker sound or not. The constant glassy pattern that intros and remains in the background sorta channels Schala a bit, for me, simply because I've heard so many mixes of that theme, but it's great that Mazedude did this album and really exposed all of us to a LOT of previously unmixed source tunage from American game composers. This is yet another in a great list of selections from the album that he's submitted to us, and it joins its forebears proudly as an additional face on the musical Mount Rushmore of ReMixes that Chris has constructed.
OA
on 2008-09-15 16:38:22