Help us take OCR to the next level by supporting us on

Download MP3
5,994,496 bytes, 4:07, 192kbps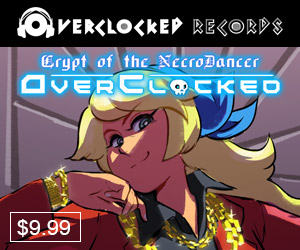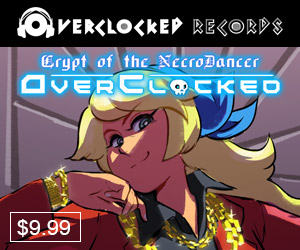 SEXXY... an EP by They Might be Giants, and now another in a trio of Bad Dudes mixes being posted here on OCR; this one's from the (in)famous EP Thai Guy, in which BD put together several variations on Sagat's theme... for the children to enjoy. Mr. Mustin writes:
"This is my addition to the Thai Guy project from the Bad Dudes. As noted in the ongoing story of the ID3_v2 tags, when Sagat puts Sade into his CD player, this arrangement was inspired by that artist (for whatever reason). Had some fun playing guitar and my six string bass on this one."
<gratuitous>This is no ordinary Sagat... he's a smooth operator.</gratuitous> While Tim gave us the slyer side of this fly Thai guy, Mustin's emphasizing the more intimate, personal aspect of his character. Behind the scar... behind the eye patch... behind the thirst for revenge and the savage Tiger Knees, Sagat's just as human as the next man, and he needs Tiger Lovin'. So mote it be: par for the course, Mustin's cooked up another hot groove, introing with a baby-makin' EP bed for the aforementioned six string bass, which wastes no time getting jiggy. The melody here is more of a cousin to the source than a sibling, following the rhythm but dancing outside the intervals; the bassline is considerably closer, and helps anchor things from becoming nigh-unrecognizable. It might be Mustin's most liberal arrangement, which is perhaps an aspect of its context amongst other Sagat mixes on the album, but it's clever and legit and lives up to its moniker as well. Recorded acoustic elements help immensely in pieces like this, and Mustin's been great at integrating them to produce deeper textures and sonic variation. This sort of reminds me of 'Serenity' in that sense, as I feel it had similar strengths. If both had any weakness to speak of, it's that they're more stateful, groove-oriented pieces than narrative journeys, but really that's totally appropriate, and more an aspect of listener genre preference than anything else. Thai Guy was one of those concepts that sounded goofy on paper, but which the Bad Dudes inarguably made work; both 'Sly' and 'Sexxy' are evidence of that, but check out Sagat's many other facets for even more spicy Thai flava.