Help us take OCR to the next level by supporting us on

Download MP3
5,232,033 bytes, 3:00, 229kbps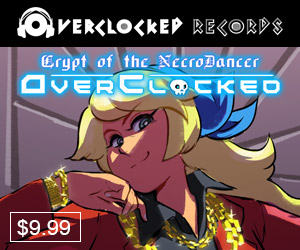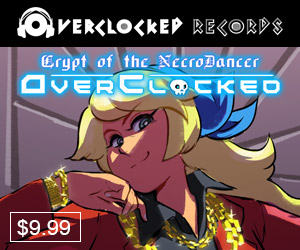 John's had his Oblivion mix posted since, but really made his OCR debut back on Doom II: Delta-Q-Delta. '31 Seconds' was a cool cut from the album that took 'Into Sandy's City' in a dark, postapocalyptic direction. That wasn't the initial approach, though - John explains:
"This all started a couple of months ago, when I got the chance to participate in Doom 2: D-Q-D project somehow. The first version of this was extremely acoustic, and even had tribal percussion... something that really didn't fit with the project's mood. The Orichalcon then recommended me a couple of bands, one of them Nine Inch Nails, which would be one of the references along the making of the mix.

I decided I had to PWN this damn thing, and make something truly awesome. So got into the computer room to not appear back until the day after, and this is what came out. I hope you enjoy the mix as much as I enjoyed making it."
So I'm just gonna come right out and say it: Some of the sound clips employed here, specifically w/ regards to "parental discretion", are a little hackneyed & trite by now. The "31 seconds" clip works well because it's woven into the texture more and also part of the song title, but any time clips related to parental discretion and/or a "journey into sound" are used, I feel like I'm back in the early 90s or even late 80s. Thankfully, John singlehandedly compensates for this by the very non-sequitir incorporation of the beloved "beaver" quote from the first Naked Gun. "Enrico Palazzo" does NOT close the mix out, but just working that in there earns Mr. Revoredo some djp bonus points++.
If you see the NIN ref and you're expecting something super-aggresssive, this is less about wall-of-sound industrial noisebeds and more about combining haunting piano riffs with pulsing drums and radio/static fx for a disturbed, dystopian descent. As with his previous mix, this one's shorter, but it develops nicely and goes somewhere, and the two pieces combined illustrate the artist's depth & breadth. Good stuff from John; check it out, check his other joint out, and go back and check DQD out for more Doom II action.