Help us take OCR to the next level by supporting us on

Download MP3
5,656,576 bytes, 5:53, 127kbps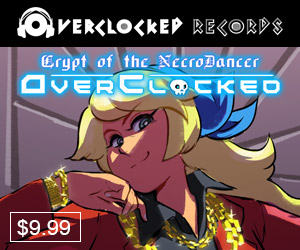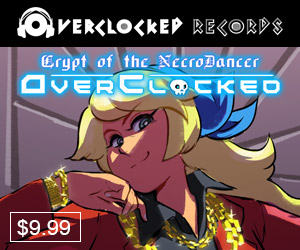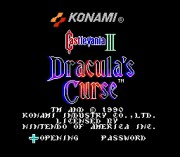 And now for something completely different... if you're into dark textures, nightmarish soundscapes, distortion, tension, and a generally stark, post-apocalyptic mentality to music production, you're probably a fan of Children of the Monkey Machine, aka Matthew Newman, or should be. I was talking with Matt (CotMM-68030) on IRC recently and confessed that I'm personally more of a melody-centric guy, but I dig what he's been able to do with taking game music - even from Barbie Super Model - and turning it into something recognizable but dramatically mangled, with some of the most interesting sound production techniques I've heard. Matt mentioned Sunn O))) and Nadja as artists with similar approaches - apparently "ambient drone metal" is the genre. But what's this? Do I see Beatdrop's name attached to this mix as well? Hmmm... and it's a vocal mix, to boot, with Dain rockin' the mic. Matt writes:
"Beatdrop and I have been working on this for a while and have come up with perhaps the most sinister, abrasive, harsh sounding creation that has ever been submitted to OC ReMix, other than Bad Tuna (I kid). Seriously though, I think it's a fun little track, with fresh original 'gothy' lyrics and sort of a Stabbing Westward meets Skinny Puppy sort of vibe. Hope you love it! (Or at least don't hate it so much you don't want to post it)."
This is some absolutely twisted, evil stuff, and instantly becomes one of my favorites from CotMM due to its possessing a bit more structure & melodic content, plus vocals. Dain adds a lot here, singing digitally-tortured genre-appropriate lyrics with excellent delivery. Things intro with an industrial beat, over which we get a talking-head-scientist sample clip followed by a brilliant clipping fx intro into heavier beats. It doesn't seem like there's an olfactory form of synesthesia (a shame - think of the possibilities!), but if there were, this would definitely conjure the smell of burning, grinding metal, as that's what a good deal of the fx sound like. The entire soundscape is alive with the ripped, disturbed & shredded exorcism of aural machinery, and the vocals fit into the whole nightmare like a demonic narrator or modernized Phlegyas, ferrying terrified passengers across a 21st-century Styx.
What's especially cool is that through Matt's collaboration with Beatdrop, the end result is less ambient in form and takes on more of a traditional song structure. It's still pretty damn far from AABA, but it's relatively narrative and has discrete sections. It would have fit in perfectly on the Black Box album that dominated my 8th grade playlists way back when, and is completely believable as an original industrial track which just happens to be a pretty damn inventive CV3 ReMix. Kudos to both these guys for pulling off something truly original and creating a rather epic industrial mix that should really hit home with fans of the genre, CV3, and anyone looking for an enjoyable descent into a beautifully-constructed, well-executed digital hell.