Help us take OCR to the next level by supporting us on

Download MP3
5,423,104 bytes, 4:13, 169kbps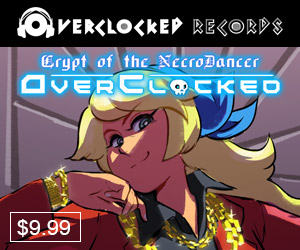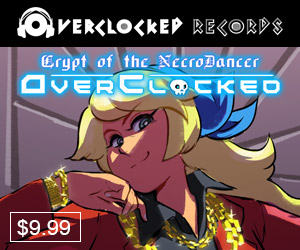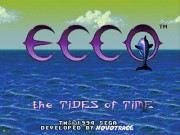 Ugh. Weather has been ass lately, work's been busy, and I've also been coding some chiptune-related database improvements to OCR, hence no mixpost action... until now. We last saw Mr. Gerdt paying homage yet again to Jade Cocoon; this time he's setting his sights on some Ecco action, arranging the same song that SGX covered way back in 2003. The prolific one writes:
"I have a lot of ideas and influences but many of them often stay at WIP-stage because they aren't as easy to work with. With that in mind I set out to do something really trippy. I've been listening a lot to Plaid, Shpongle and Xploding Plastix so I guess it was only a matter of time. Since I've always loved Spencer Nilsen's fantastic ambient/tribal work for the Ecco games, Heart of the Giant especially, I decided to remix that.

While browsing through fun sounds I stumbled across a Thor bass-preset made by Plaid. I started messing with it and came across a very odd groove, and I liked it. From there the arrangement just grew into this huge terrifying creature slowly creeping forwards while making strange guttural noises, seemingly unaware of the underlying structure. To control this giant I attacked it with tinkly bells, glitches and minimal drums. The inner Skrypnyk in me was satisfied. The giant ate them all and surprisingly enough it now seemed smaller, almost minimal. The Worlds Smallest Giant was born and it soon consumed hours upon hours of my free time. Not working a lot with it, no, mostly listening to it. Amazed. This is by far the best thing I've ever done in my humble opinion. Maybe because I think it really captured the mood of the endless depths of the ocean. Maybe because it tries to challenge the listener. I don't know. I just know it gets to me."
The best thing AnSo's ever done? Interesting... we'll see about that. While everything Mattias does is one form of gold or another, I generally dig his funkier stuff a bit more - LSL was definitely a highlight for me personally. He's been progressing with electronica and diversifying/evolving his overall approach to the genre, though, this mix being a prime example of that development. Bassline here is indeed huge and very d'n'b, coupled with a syncopated groove that plays with the bass rhythm in a hypnotizing fashion. Thick kicks, short 808ish snare, and clippy hats covers the drums, with ambient bell timbres on the lead melody. The filtering work is VERY slick and well-executed; from a pure production perspective, this definitely *is* one of the coolest bits of trickery AnSo's worked into a mix, and it makes contextual sense with the undulating, aquatic arrangement. Sega could easily do a next-gen Ecco - go big with some HD/RPGish stuff or perhaps work in some motion-control Ecco minigame action on the Wii - and use this tunage to great effect. I think Mattias actually described the mix rather well in his writeup, and since I agree with his description, there's not too much more to say. Challenging, interesting electronica that meditates on a theme with subtlety and style.