ReMix:

Xenogears "Omen (R3 Mix)"
Help us take OCR to the next level by supporting us on

Download MP3
6,800,385 bytes, 4:04, 221kbps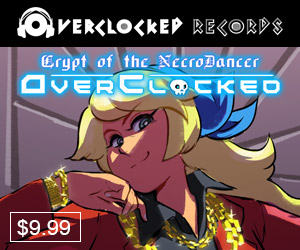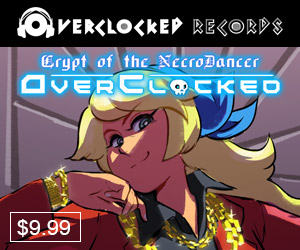 Now for some solid Gears action from R3FORGED, who we also haven't seen since 2006. He stuck with this 'Omen' mix over the course of the project and revised it, however, culminating in a masterpiece of glitched + tweaked percussion that builds layer upon layer of intensity. The drums start off purely electronic and are awesome enough as-is, but when the acoustic kit gets thrown in later in the mix, things get truly awe-inspiring. Ian writes:
"Starting with EDM, then shifting to Electro House, and finally ending with Akira Toriyama, this mix has been completely re-worked 3 or 4 times. This song has been carefully composed using excessive distortion and conscious stretching of the human ear's potential to give the listener the experience I had when I first heard the original. I hope the listener feels the intense sorrow that the original portrayed. I try to express this through an instrumental struggle with glitches and such. The odd time measure from the original composition was tough to give a "slow-train" feel, so I dropped it to 4/4 and reworked a lot of the runs."
There's a surprising level of narrative development here; the whole piece is almost like one big crescendo, getting more and more elaborate and contracting around the listener, then terminating with an eery, heartbeat-like pulse. It does Mitsuda's original full justice and really creates an immersive, transporting atmosphere. Album director Avaris writes:
"Ian stayed with us over the years constantly changing this track as his own personal style changed. What I love most about this mix is its intense feel while remaining down tempo. It's a passive aggressive attack on the senses. The electro-acoustic elements make this track infinitely repeatable and pure WIN. The 'intelligent' use of his glitching and audio trickery in this one is textbook R3FORGED at its best."
I haven't heard enough of Ian's work to testify as to whether this is textbook "him" or not, but I can definitely say that I'd LOVE to hear more. Another great track from Humans + Gears - stay tuned for more!