ReMix:

Mega Man ZX "Flames of Darkness"
Help us take OCR to the next level by supporting us on

Download MP3
5,294,080 bytes, 4:21, 160kbps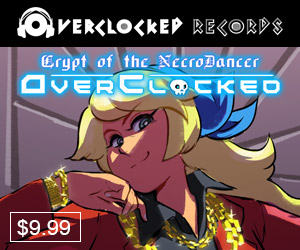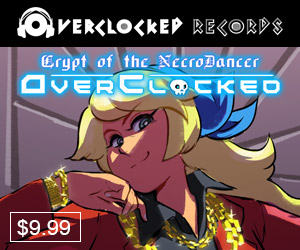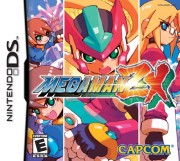 I wanted to make sure we got one more new mixer & one more new game in 2009 before 2010 rings in, so here's newcomer DJ Velly, aka Josh McLean, with our first ReMix from Mega Man ZX. We had absolutely zero DS mixes in 2008, but this is actually our fifth in '09, and I'd love to see that trend continue next year. Don't forget the PSP, either! Mr. McLean didn't write much in his submission email, and on first listen I initially felt like this was a rather vanilla electronica track - largely because of the drums - but as things develop DJV works in some awesome synth work and really pumps the arrangement up. Shariq's our resident Mega Man expert, and he liked it, so that's always a good sign:
"I think it's good! I really like the source and you did a great job making a fun dance track out of it. The soundscape is nothing groundbreaking, but the texture works and the production is just fine. Piano is a nice contrast to the harsher synths. Good balance between elements."
AnSo echoes that appraisal:
"While the arrangement and sound choices certainly aren't anything to write home about I think the complete package is still quite potent. It does expand on the source in a few different ways and the arrangement, while very streamlined, is still dynamic."
Basically, with a little less work and some lazier decisions, this would have been a run-of-the-mill, auto-pilot electronica/dance ReMix, but Josh seems to have an ear for tweaking the right bits and changing things up enough to go the extra mile and get something more interesting happening. Attention to panning helps, using piano and acoustic percussive elements brings in some textural variety, and filtering is generously applied, giving synths a huge, sweeping motion. I would have liked the bassline to deviate once in awhile from straight octaves and surprise me, and the electronic drums could have used some more aggressive & elaborate dsp/fx, but the foundation and execution are both solid. Good mix, hope to hear more from DJ Velly in 2010!
OA
on 2010-01-06 15:13:31
XZero
on 2009-12-31 17:57:02