Help us take OCR to the next level by supporting us on

Download MP3
7,946,898 bytes, 4:32, 231kbps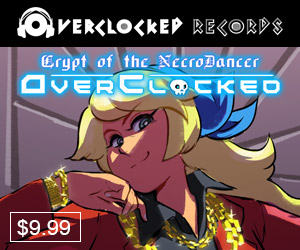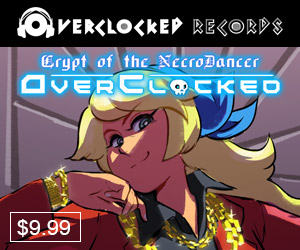 Taucer sums this one up succinctly:
"It's Joshua Morse. Really, do I need to say anything more?"
Well, you certainly COULD have, just to make my life easier in terms of doing so many writeups and having something meatier to quote, but as far as persuading me or a lot of other folks to check the track out, that'll certainly suffice. By now, like most of you, I walk into a Morse ReMix with a certain set of expectations - it's gonna be slick, funky, and polished, no matter what - but lately he's gone a little more gothic (quite appropriately) with his one-man Sonata of the Damned EP, and with this mix he again contextually changes his style a bit, in this case adapting to a tropical, Carribean vibe. Since I've taken to quoting from IRC, here's a good one from #ocremix just last night:
[01:58] <+Rellik> this is like a japanese tribal weather report
[01:59] <@djpretzel> 01:58] <+Rellik> this is like a japanese tribal weather report << post that in the review thread when the mix goes up, please
Now he doesn't even have to! It's a good analogy, for anyone that knows the band; jm really went all out in terms of setting his arrangement in a fully realized atmosphere, and it shows. Bahamut adds:
"Joshua Morse provides us with a lush song evocative of a jungle, the setting of where the original song "Primal Rave" was played in DKC 2. The ethnic instrumentation combinations found throughout immerse the listener pretty well, and the transition to JM's more trademark jazz style flows seamlessly like butter."
This source track was yet again ReMixed excellently by Protricity way back when, so yet again one of his mixes is getting some great company. The cornucopia of ethnic percussion here alone is superb, but the low brass motif segue into doubled flute and chromatic percussion lead melody, trading off with plucked, cross-panned soloing... yeah, definitely works. If a really talented instrumental band just set up a gig in the middle of the jungle and started riffing on Wise's pleasing original melody, this is what you'd have. Morse has got another great track on Serious Monkey Business as well, so there's more where this came from. Great stuff from a musical one-man army that still fits right in and makes complete sense in the context of a group album!
halc
on 2010-03-16 20:58:43
OA
on 2010-03-16 16:56:10