Help us take OCR to the next level by supporting us on

Download MP3
5,327,370 bytes, 3:38, 192kbps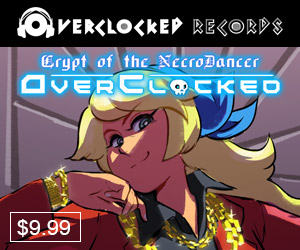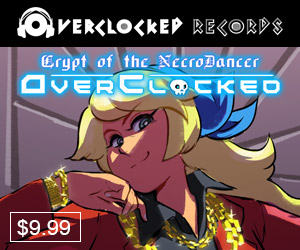 Alrighty, then. First off, a warning, albeit non-parental: THIS MIX IS NSFW AND HAS EXPLICIT LYRICS, including gems like "dick" (!) and the almighty F-bomb.

If you object to rap, profanity, or - double whammy - BOTH, avoid this mix like the plague. I'm talking Bubonic, fa real. For the review thread, feel free to chime in saying the genre ain't your thing, or offering constructive crits, but please do avoid any comments to the effect of "This offends my Jesus," or similar; you've been warned. Joe Cam, who has a higher Xbox Live gamerscore than 99% of you, writes:
"This song was a product of the 2009 OneUp Studios BBQ and our desire to make our own track after hearing the OCR FFIV project. Think of this as our tribute to the tribute as well as our tribute to alcohol fueled blackouts. Thought with so many musicians and a few non-musicians all in one spot, might as well put that talent to proper use and bust out a sweet song for the world to share. Went through some touchups for a bit and then sat on the backburner until MAGFest when I asked Mustin on the status so we could submit it to OCR. It's not the most TIMELY remix submission, but I'm sure there's plenty of people who'd get a kick out of it anyways

Quick remix info, we started off with the chorus being the primary remix, but after starting on the verses we figured it'd be cooler to touch on a few great themes from the game as each verse would have it's own identity. So after Mustin took care of the first verse with me, Kunal prepared the second verse for Pappy's vocals and Jared Dunn (drummer & occasional keyboards for The OneUps) kicked some ass on the third verse. Also of note, William Reyes (rhythm guitar for The OneUps) has some guitar work featured in the second verse. Hope you guys enjoy!
Now, I get to throw Vinnie under the proverbial bus for direct-posting this, since I don't have judge comments to pad my writeup with. It's somewhat ironic that my biggest criticism of this mix is that the lyrics employ a frat-ish fetishism of Everclear, since at the time of writing I've consumed a bottle of red wine, myself. Pot, meet kettle. But seriously, if all this mix had going on was a bunch of dudes saying how rad it was that they got crunk on moonshine, I'd like to think it wouldn't have passed. Also, I'm not entirely sure how to take Joe's comment about this mix being a tribute to Echoes of Betrayal, because that album had a few tracks that stand up to the best of what OUS has produced over the years, so I do hope it's not sarcasm at play. Regardless, it seems more in tune with the spirit of nefarious mega-collab 'Rhymes with Elixir,' and provides that track with some great, decidedly more R-rated company. There's dicks and butts and "interactions" between the two, I can divulge that much, and generally speaking the word "gratuitous" fits the lyrics like a condom. I mean glove, of course; the bad influence must have rubbed off.
If you've actually explored something I like to call "The Internet" a bit, none of this will have much, if any, shock value, but it does mark the first time since "Niggaz 4 Life" that we've posted a hip-hop/rap arrangement with such potentially polarizing lyrics. I think it'd be perfectly fair to call this mix juvenile, but then again, that label isn't mutually exclusive with solid arrangement & production. Critically speaking, the lyrics do get a little lazy and at times seem to be aiming too hard for the jugular of those they are bound to offend, but the mix is catchy, and I had the chorus bouncing around in my head after a couple playthroughs, and that means something to me.
The phrases "Not everyone's cup of tea" and "Your mileage may vary" have never been more appropriate, but it's a solid, catchy rap mix with lyrics that fully embrace the sophomoric, and that makes it part of a large cross-section of modern American music. Love it or hate it, here it is :)