Download MP3
5,386,037 bytes, 3:05, 229kbps

Play Preview
Streaming preview on YouTube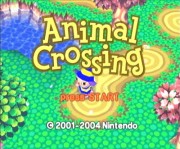 Thanks to all for coming out to our panel @ PAX East 2011! We had 600+ peeps rocking out to Stevo & OA's live performance of Ailsean's epic 'Terra in Black' (w/ video by Cerrax), we sold out of the shirts & hoodies we brought with us, and good times were hopefully had by all. One of the things that's kept me going and made running the site so rewarding over the years is fans coming up after events like this and saying they've been following the site since the beginning & appreciate what we're doing. It's also rockin' to get the chance to introduce the community to newcomers, so a general thanks & shoutout to PAX East staff and Khahil specifically for giving us the opportunity & support!
But now, time for more mixpost... Theory of Nonexistence, aka Dustin Lagaly, writes:
"Hello there judges. It's been a while. I don't really remember exactly how this mix got started anymore. It was a track on the aborted Animal Crossing project and I somehow managed to turn the insane Sports Fair - Ball Toss song into something much more laid back. Hope you like it!"
We last saw ToN back in 2008 on his debut collab w/ Sixto, making this his first solo ReMix, so congrats there, but I think kudos are also in order for transforming a fairly obnoxious source tune into something a little more... palatable. Sure, it made complete sense in the game, but it probably wasn't something you'd wanna queue up too often on yer iPods, whereas Dustin's mix is pretty slick, taking the tempo WAY down, resulting in a more Celtic rock/jazz jam vibe. Shariq writes:
"Pretty amazing take on such a wonky source. I'm sure the original is good if you slow it down but ho-lee-crap that's a crazy fast song. I like the piano soloing, very cool, and the overall vibe of this piece is pretty awesome. Despite the breakdown, this is clearly an arrangement of the piece and never really tries to be anything else..."
Larry adds:
"I agree with the piano stiffness being an issue, but it wasn't problematic enough to derail this. The arrangement was sexy, smoove and very creative."
Great to see Dustin back on the homepage, and it seems like Joe Cam's project really yielded some awesome submissions, even if a final, compiled release never happened. Every source can be taken in multiple directions, but I think ToN's creative, slow-motion reimagining was probably the best way to go; good stuff!

Discussion:
Latest 11 comments/reviews; view the
complete thread
or
post your own
.
A chill jazzy mix, I could see this being played in a lounge live. It's a fun disengaging listen.
- Bahamut on July 15, 2012
Ah, such a great job with the piano, making the entire ReMix nice and smooth. The little piano break was cool and had a bit of jazz feel to it. The whole arrangement itself was ace. It's got a nice little ambeant soundscape feeling that is perfect for a gift I'm setting up for a family member. Pretty cool how you can get this kind of ReMix from such a crazy source, but that's the beauty of it. Very nice.
- Crulex on December 12, 2011
Given the high speed and wtf nature of the source material, I can't see it being remixed any other way other than the same goofy nature of the original.
But the approach taken here managed to change up the chords and fit it over something more surprisingly chilled. I can almost envision some kind of weekly sports recap being played over this, so I feel very down with the direction taken. Props also taken with the piano solo at 1:28, that really helped with the mood establishment and the progression since.
Albeit, in spite of this nice soundscape going, the sounds to me barely have much dynamics other than during the piano solo. The piano seems to be a dead ringer with the near constant velocities and perfect timings, but the writing on it is still good enough for it to be not quite as much of a big deal. But with what's been obtained it managed to fit the soundscape fittingly well.
All in all this mix surprised me simply by how serious you turned a silly sounding source tune into. I've been pleased to see your progress during the PRC and in later exhibitions, and so I'm hoping that you'll continue to keep taking your writing to higher levels; nice going, ToN :)
- Rexy on December 10, 2011
Smoove and chill. Piano is beautiful, though I do wish it were a little louder during the breakdown around 1:30.
Very enjoyable.
- Martin Penwald on May 10, 2011
This song makes me thing of Halo for some reason.
I used to have an Animal Crossing town until that one fateful day when my brother reset my town thinking it was his own (cause we had two copies of the game for DS)... meh. I restarted a new town, but eh...
Anymore the town feels---- Kind of dead. Its creepy to reload the game and wander around the town full of weeds when you know that nobody who used to visit the town bringing chaos and gifts... will ever come back to it... and... well to put it bluntly, this song just kind of fits that mood. Its a happy place, that has fallen into haunted memories, yet still retains its feel of happiness, persisting, even after death.
- Crono3of3time on March 20, 2011
What ToN did to this song is like what happens in teen movies.
The nerdy outcast girl takes off her glasses and lets her hair down and then BAM instant superhunny. The source track is straight-up unlistenable to me, but the end result is excellent. Awesome work, dude, and welcome to the Animal Crossing remixer fraternity. :-)
- OA on March 14, 2011
Sweet, smooth, dreamy, and, uh, creamy? I guess I like alot of mixes like I like my coffee. It's good for wiling away an afternoon, yessir.
- WesternZypher on March 13, 2011
Dude, I think I have this from the aborted Animal Crossing Remix album as 'Mr. Soc'... was that intentional? Probably not, huh? Whoops.
Regardless, I loved that song then and still enjoy it now. Generally, anything with a lot of focus on piano is highly regarded by me, and this was done quite nicely.
Also: I didn't know the source was so wacky until I checked it now o_o
- Tables on March 12, 2011
Woot! More Animal Crossing love! Wow, it's really, really slowed down from the source. I love the laid back feel it's got.
- CasualVader on March 12, 2011
Wow, yeeaaaahhh... as a diehard Animal Crossing fan, even I'll concede that this source tune is all kinds of WTF. I can't wrap my head around it, so the source connection in the remix is challenging for me comprehend. Thankfully, this mix REALLY works well on its own and is quite enjoyable. When the lower piano notes come in at 1:55, things really get going and the piano work going on over those chords is nothing short of fantastic.
Great job on your first solo mix TON, this is definitely one of my favorite pieces off the K.K. Setlist project! :-D
- Emunator on March 12, 2011
What did you think? Post your opinion of this ReMix.
- djpretzel on March 12, 2011