Help us take OCR to the next level by supporting us on

Download MP3
5,270,267 bytes, 3:21, 207kbps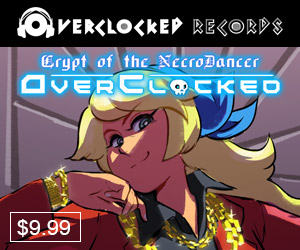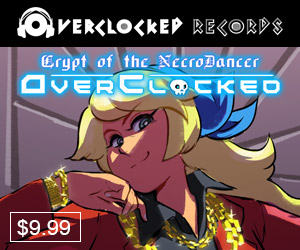 Ladies, gentlemen, and purple androgynous creatures, I'm proud to announce OC ReMix's 26th arrangement album, NiGHTS: Lucid Dreaming!!
Check out http://lucid.ocremix.org, grab the torrent, viddy the trailer, and as always, please help us spread the news via Facebook, Twitter, Google+, & other means available to you, including carrier pigeon! This is our first album dedicated to a Sega Saturn game, which is awesome enough in and of itself; but it also celebrates the 15th anniversary of The (Other) Purple One - Album Director Stevo 'Level99' writes:
"To me, NiGHTS into dreams.. defines what the essence of the Sega of old was: creative, original, adventurous, and memorable. The music was the most memorable part of the game for me: I've been listening to the soundtrack for 15 years now. Despite being a cult classic, NiGHTS has not received its due attention over the years. Two years ago, I started this album, hoping to pay respect to the music, the game, and their creators through art and sound.

To commemorate the 15th anniversary of the original game's release, it is my honor and pleasure to present to you, in association with NiGHTSintoDreams.com, OverClocked ReMix's 26th album, NiGHTS: Lucid Dreaming. Ranging a wide variety of genres, images, and dreamscapes, this album features twenty-seven songs and twenty-eight images by a total team of around forty people. It also features a recurring theme of the NiGHTS musical motif throughout the album, and a song with vocals contributed from thirty NiGHTS fans.

This is our love letter NiGHTS, a game which means a great deal to us. Enjoy!"
I had a Saturn back in the day, and I had NiGHTS (no specialty controller, alas), and the game really did capture a unique, rich, dreamy, colorful aesthetic with mostly on-rails 3D that made up for with style & vision what it may have lacked in resolution or detail. With all the emphasis on more serious, dramatic, mega-epic franchises like God of War & Call of Duty & what not, I feel like games like NiGHTS have evaporated from today's market, at least outside of the indieverse; part of the enduring fandom surrounding the game might be this nostalgic sense of wonderment and flamboyance that permeates it. Another part has GOT to be the music, though - great tunes aplenty, with a very upbeat pop vibe. Stevo's love for the game and its music shines through with his enthusiasm in coordinating and contributing to this project, so while kudos are due to all involved - including some very talented visual artists - a special congratulations goes out to the Supreme Bortz.
As the parenthetical advertises, this collaboration between AkumajoBelmont & Level 99 is a poppy, modern disco track w/ VOCALS. It's happy, sappy, and NOT crappy, with lovey-dovey lyrics (from the source) appropriate to the genre; Stevo writes:
""Dreams Dreams" is the definitive song of the NiGHTS series. Robbie does "Dreams Dreams" justice with this upbeat euro-dance tune with huge chunks of infections 80's cheese. I was honored to be able to contribute the guitar work. Robbie's voice is perfect for the style, and he brings the vocoding that he's become known for. He is also a huge fan of NiGHTS and the Sega Saturn in general. This song will put a smile on your face and get you dancing in your seat (if you are, in fact, seated while listening)."
It is so; obviously, if you're a super-angsty person who only wears black and listens to death metal, this saccharin-soaked injection of ubercatchy megafun may not exactly be up your dark & misunderstood alley, but I was personally toe-tapping & head-bobbing as promised. At PAX East this year, as we prepared for our panel, I came up with some alternate lyrics for those who need something a bit edgier:
Alternate Chorus

Purple pants
Touch the kids
My gender's indeterminate
Touch the pants..
Purple pants!!
Why must I be misunderstood?
So that works, too, albeit with apologies to everyone... ever. Awesome album with some fantastic, varied music from a great lineup of artists comes together in a cohesive whole that honors one of the most unique games of the 32-bit era; check out NiGHTS: Lucid Dreaming right NOW and be on the lookout for more great mixes!