Help us take OCR to the next level by supporting us on

Download MP3
10,196,947 bytes, 6:21, 212kbps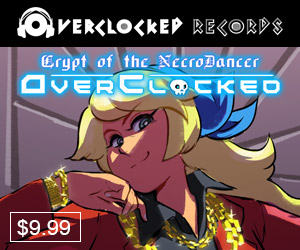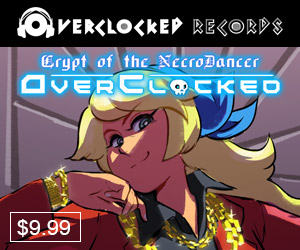 I've already mentioned the breadth & depth of Lucid Dreaming, but just in case you needed further corroboration, Mr. Whelchel has provided us with our first operatic duet! Stevo writes:
"Many genres are represented on this album, but this song represents one that is uncommon in the video game arrangement community. An operatic duet, composed by Josh and performed beautifully by Danielle and Ryan, which is built on lyrics from the Carmina Burana. This arrangement gives a whole new level of depth and meaning to the game's final boss music. I cried the first time I heard the final version with vocals."
Mantears made of pure liquid testosterone, no doubt. The static intro with deliberate bell motif reminds me of a certain piece off the legendary Akira OST - specifically, when Tetsuo be wakin' up in dat weird room wit dose funky blue kids' toys that go all whack and he's like WUT? and they're like GTFO! and he steps on glass and they're like WTF? You know it... or you don't, and should. Paths diverge and similarities reduce as what sounds like duduk (where's my car?) and some tremolo strings build up to hats & synth bass groove circa 1'32". Really nice ensemble brass work @ 2'04" with crescendo flares and staccato stabs making the way for Danielle's entrance, and... wow. Yeah, this is opera, people... the real deal. Obviously the setting is less traditional, w/ synths and ethnic instrumentation, but Danielle and Ryan bring a formal, regal, lyrical vocal that conveys confidence, power, and raw emotion. Their voices overlapping and interleaved with Josh's intricate, twisting, absolutely dynamic arrangement is really something to behold, and - as with 'New Jack Mantle' - is quite unique on OCR. Unique is good. Different is good. Opera has got to be all sorts of challenging to pull off, and Josh does one better by blending in myriad influences into a piece that's pretty damn visionary. I feel like certain mixes fully express the thoughts of their creators during their creation, whether that be anger, fun, sadness, etc. What I get here is conviction, focus, force, and craftsmanship; this doesn't sound like a happy accident or a mix that "just kinda happened," it sounds like the specific, masterful chemistry of a very talented alchemist, made flesh through his able vocalists.
I can see some naysayers saying that we (OCR) or Josh are "taking video game music too seriously" with this type of mix, but I've never thought that was even possible - I've always given VGM the weight & respect that could put it in the loftiest of concert halls, or down on the streets, or anywhere in between. Great music is great music, great melodies are great melodies, and hopefully we've got some opera afficionados AND open-minded folk who will appreciate what Josh, Danielle, & Ryan have accomplished. Count me in; bravo!