Help us take OCR to the next level by supporting us on

Download MP3
7,600,128 bytes, 5:14, 192kbps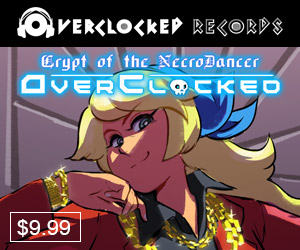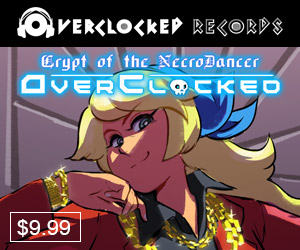 This planet has ceased to be... it is an ex-planet. It's been awhile since we posted up some Nekofrog, but now Justin's back with some epic FF7 metal:
"Finished up production of this one in March of 2010, but sat on it for quite a while after that due to the fact that I intend for it to be a track on the Final Fantasy remix album I'm doing solo (a couple tracks from each mainline game). Finally decided the hell with it, and here it is. "You Can Hear the Cry of the Planet" has always been one of my favorite tracks from the FF7 OST, and when I started jamming along to it, the main riff for this pretty much wrote itself in mere minutes. It has a dash of Sephiroth in it, a pinch of the main theme (overworld), and a hefty helping of Off The Edge of Despair. I'm not very knowledgeable when it comes to music, but I wanted to throw something jarring in to avoid a straight up 4/4 time sig, so when OTEOD kicks in I decided to just play a random time sig that I made up on the spot (again, not musically knowledgeable so maybe you can tell me what the fudge it is). I just knew that it sounded pretty sweet, so I kept it.

Keep an ear out for a quick cameo from injury/starla who recites Aeris' final line of dialogue in the game."
Very cool; while the intro starts off with cleaner elec. guitar, relatively sedate, chugs enter at 0'39" and build to full on headbanging @ 0'50", setting the true tone. 3/4 works well for metal, especially with rhythm patterns that punctuate every passage with malevolent staccato pulses. Also interesting to hear some of the meter changeups; halc writes:
"not much to say. takes the conservative-expansive route, with some well placed cameos. excellent production, good transitions. maybe a touch hot on the highs, but its probably a personal gripe. no qualms here. as for the time-sig, the whole song is in 3/4, save for a few spots where it switches to 5/4 for just a measure. wasn't hearing any 4/4, so it looks like you succeeded."
Interesting, because I pesonally have an easier time counting the section at 3'58" as 4/4 than I do 3/4 or 6/8, but I suppose I can hear it both ways; YMMV. Definitely a good decision to mix up the time sigs a bit - even if Justin humbly professes a certain level of musical ignorance, the structure of the arrangement betrays a pretty intuitive grasp of meter, rhythm, and how the pieces all fit together. Plus it melts face, so there's also that ;)