Help us take OCR to the next level by supporting us on

Download MP3
9,410,506 bytes, 5:02, 247kbps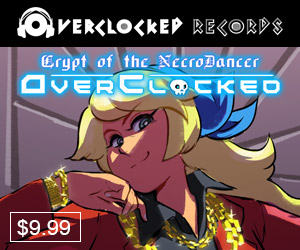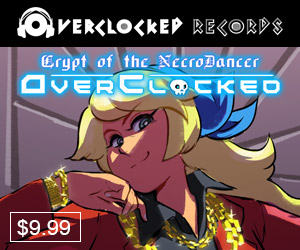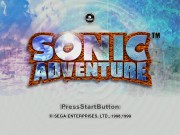 Our first PR mixage of 2012 comes in the form of a vocal electronica/rock track from Sonic Adventure; Jonathan writes:
"PrototypeRaptor here with a new remix of a oft-loved but rather underrepresented game: Sonic Adventure for the ill-fated Sega Dreamcast. I loved the opening theme from the moment I first watched the intro cutscene and have wanted to remix it forever, but I could never settle on a particular style to do it in...

...until I realized while listening to the Pendulum album "In Silico" that the song was practically begging to be done in their style of Rock'n' Bass. So, here is my shameless recreation of Rob Swire and Company's sonic world (ha) of angular beats, epic vocoded choruses, sawtoothy synth madness, and DAT SNARE. Enjoy, and thanks for listening."
Already two notable vocal mixes in 2012, with Proto R.'s block-rockin' beats joining Justin's Cave Story mix - I like it. Jonathan's a stylistic changeling, showing a downright frightening ability to work impressively in myriad genres, but now he's rocking some vocals too, which is great to see. Varied vocoding effects, harmonic layering, and some mild distortion/bitcrushing are all applied to the original lyrics, and the artist's voice and performance has a modern, mainstream sound to it. It's cool, because you can tell he got into the material enough to sing it like he MEANS it, which makes a HUGE difference, and the variety of vocal parts, even including some spoken/rapped bits, contributes to the energy & chaos. Judging was mostly a formality - while the arrangement is more or less a genre shift and doesn't get wildly interpretive, and the vocal mixing might have been a little low at times, this is a juggernaut of a mix that tackles potentially tricky territory (especially while maintaining the singing bits) and does so with an abundance of style. Vinnie writes:
"Fun listen, pretty easy pass. There were times I thought the vocal could have come up a bit, but other times, it was sitting good. Didn't seem especially loud to me, but Pendulum really sets the bar for loudness themselves, don't they? It was more distorted than loud, but it was obvious it was done for effect"
PR continues doing his own thing and doing it extremely well, and this just expands the daunting arsenal of what he's capable of. Awesome mix, and great to see more SA on the site!