Help us take OCR to the next level by supporting us on

Download MP3
5,774,812 bytes, 3:57, 192kbps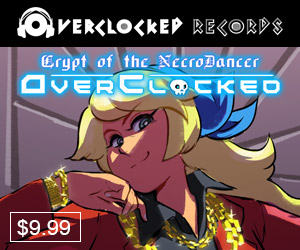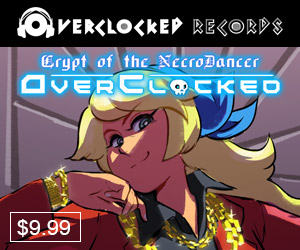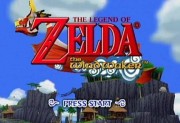 So yes, VocalClocked ReMix was, as most of you instantaneously deduced, an A1 thing. We wanted to have some fun, but it was also a pointed way of responding to the "vocal haters" that come out of the woodwork whenever a serious mix w/ vocals is posted. While I completely get & respect that there are some folks for whom instrumental music is a preferred sanctuary (especially when it comes to VGM), I'll never understand OR respect anyone's actual intolerance for ANY genre of music or aspect of instrumentation. You don't like it, we get it, 'nuff said. There are those with the audacity to make statements like "Vocals don't belong in VGM!!," or "You can't do jazz arrangements of Mega Man!!," for example. While you might not like vocals, whether or not they belong there isn't up to you, it's up to the artists. Laughably, there are even some who try to pass off as journalism (or at least semi-serious critique) what amounts to genre bias on the part of the critic. The bottom line is, never express your own personal preference as a prescription of what is natural or acceptable or universal in any way; you're walking in historically despicable footsteps when you do.
I'll get down off my soapbox now because you know I didn't just show up with words - we've got an absolutely amazing, throwback/vintage rock vocal arrangement of Wind Waker from newcomers Hot Freaks, a Minneapolis-based band that does Guided by Voices covers, among other things, making them my new favorite people. Vocalist Leo Vondracek writes:
"I always though this track could be a great single so I wrote some lyrics for it and played it indie-rock style with my band. Hope you enjoy it!"
Fittingly, this one is both on the house AND better than ever - I'm pretty much in love with the arrangement, the execution, and the overall experience, which Shariq sums up nicely:
"Dunno why this is even on the panel. Should be direct post IMO. It's got a lovely summertime vibe, like I'm out at the beach on a late afternoon with lots of friends. Great vocals! Just lovely all around."
Pieces of this reminded me of The Raconteurs (bits of 'Steady as She Goes'), GBV, and Weezer, and the lyrics are simple & perfect. Might be a carefree jam that's perfect for Spring/Summer, but I'm going to be playing this all year long, and it's the sort of surprise that makes running the site and posting mixes so rewarding. You never know what you're gonna hear, and what's gonna work, and it's a beautiful thing to still be geeking out and going fanboy after 12 years of doing this. Great, epic mix, instant classic in my book, and huge thanks to Hot Freaks for inspiring me, for one. And to all the artists out there, keep doing EXACTLY what you feel - it might not always be right for some people, and it may not even be right for OCR, but it'll always be right.