ReMix:

Silent Hill 2 "Where the Demon Sleeps"
Help us take OCR to the next level by supporting us on

Download MP3
3,097,375 bytes, 2:06, 192kbps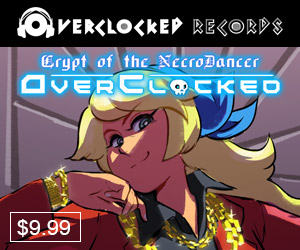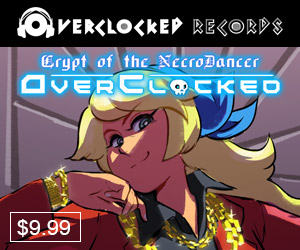 Last but not least, we've rocked, we've stepped, and now it's time to get creepy & dark with a katethegreat19 ReMix of Silent Hill 2! It's been too long since we've heard from Kate, and WAY too long since we've posted a Silent Hill ReMix - over NINE YEARS! So this is two birds with one very haunting, spooky, and short-but-sweet stone from the ever-impressive Ms. Covington:
"A short vocal arrangement of the Music Box puzzle theme from Silent Hill 2 that I arranged a few years back. While the piano at the beginning seems sparse to me now, I'm still extremely happy with how creepy this track turned out to be and how nicely it came together. The violin and frame drum are real acoustic instruments, and the piano is just played on my keyboard. All vocals are mine. Hoping it meets standards, thanks for considering my submission!"
Perfect for Oct. 31st and enjoyable year-round, this is one of the shorter mixes we've posted, but still grabs you & sucks you into a dimly-lit, disturbed soundscape; Emunator again provides a representative decision from the panel:
"This is a fairly minimalist arrangement, but given the brevity of the source I feel like you still managed to squeeze a lot of mileage out of your remix. At the end, I found myself still wanting more, perhaps some sort of reprise of one of your initial instruments/melodies. Still, I must say that you certainly make the most of the 2 minute runtime, and each individual instrument makes a memorable impression.

Honestly, not much to say here. This feels like a pretty easy call - while there's not really much melodic expansion going on with the Silent Hill melody itself, there's plenty of auxiliary melodies being added, and a great deal of personalization coming through the instrument choices and performance. Another lovely sub from Kate, keep throwing more stuff our way!"
Larry adds:
"I was definitely worried from the piano intro that this might be too coverish, but once the vocals came in, everything checked out just fine with the interpretation level of the arrangement, IMO. Conservatively structured, but the personalization was apparent."
The Silent Hill games are all about atmosphere, so paying homage to their music virtually requires arrangements that have a similar pervasive emphasis on creating a dark, ambient, chilling tone. I mean you COULD do a polka ReMix of one of Akira Yamaoka's SH tunes, I guess, but it's hard to focus on composition alone when so much of the point is the despair & eery emptiness of the overall context. This captures & personalizes that wonderfully, and thus presents the ideal conclusion to our Halloween mini-flood!
Igami
on 2012-10-31 19:31:57
Cash
on 2012-10-31 17:20:13