Help us take OCR to the next level by supporting us on

Download MP3
8,534,020 bytes, 5:12, 217kbps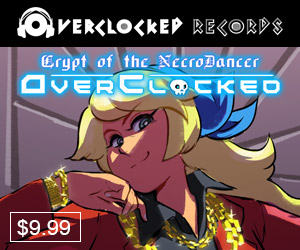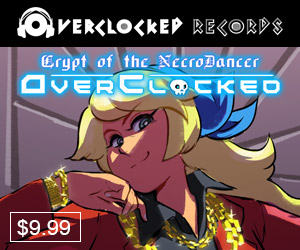 halc + Mattias? Emunator played ReMix matchmaker, resulting in our first posted track from Mr. Gerdt in 2012 (he's been busy workin' for the Reason folks @ Propellerhead!) which is a thwapping, bitcrushed, twirling, sexy beast of an electronica collab with Drew:
"When I started this project, I went into it with a couple of "dream-team" collaborations in mind which I hoped to make a reality before the album was finished. Another Soundscape (who has since rebranded under his much-more-badass real name) and halc was at the top of my list. So when Mattias told me he was struggling to complete his arrangement of "Cascade Capers" due to time constraints, I took the opportunity to play matchmaker and asked if he would be willing to collab with halc, and vice versa.

Long story short, they both came through and the end result is a surprisingly smooth fusion of both artists' classic styles. Since this remix was completed, both of their musical styles have evolved dramatically, so for listeners who are unfamiliar with the halc and Mattias of old, this may sound somewhat simple or maybe even a little dated. However, to me, this is everything I could have ever hoped for from a collaboration between two of my favorite artists, and on one of my favorite sources no less!"
I love love love the harmonies & call-and-answer interplay in this mix - it's downright hypnotic - and the specificity & grain of the textures only enhances that. Bloody brilliant for driving, working, thinking... it's wonderful "doing" music in general, and meets and/or exceeds my already lofty expectations of what a halc/anso collab would and should sound like. This mix ALSO promotes inter-DAW relationships, breaking down software civil-rights barriers - halc splains:
"This was a fun track to make... a while back, Emu proposed the idea of a collab with Mattias on the SNES "Cascade Capers" theme. Obviously, I was obliged to take on this epic request and whipped up a short intro (which went untouched for months :P). Mattias finally sent me a slick little update about a week before the final deadline, which I expanded on and used as a basis for the rest of the track. I was happy to take the lead with this mix, but I must give uber-props to anosou for some killer additions and arrangement ideas - I couldn't have pulled this track off without him (A++, would collab again, etc.)! We're both very proud of this mix, and we hope you all enjoy it! :3

This mix was lovingly conceived in Reason 5 and FL Studio 9 (The Best of Both Worlds!™)"
FLEASON 14. Deal with it. Gerdt adds:
"Drew's a bag of sex. A bag of sex capable of doing some pretty amazing music. It was a pleasure and an honor to work with him!"
Excellent stuff that seamlessly blends & brings out the best of both artists' style & technique!