ReMix:

Final Fantasy "Requiem for a Dying World"
Help us take OCR to the next level by supporting us on

Download MP3
7,436,457 bytes, 4:03, 242kbps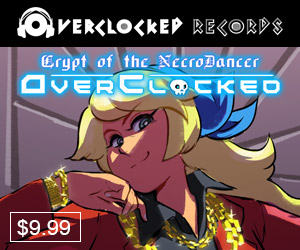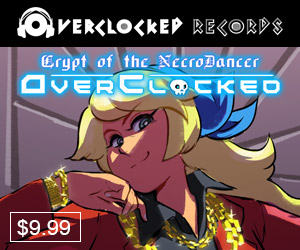 DOOMSDAY... The End Times... As we face cliffs both fiscal and existential, we embark on part one of our three-part series of apocalyptic (and, if we're still here tomorrow, post-pseudo-apocalyptic) ReMixes, starting with ANOTHER Random Encounter cut - the title was just too appropriate. This mix marks the OCR debut of Chernabogue (congrats!), director of the excellent Vampire Variations album, who's responsible for the arrangement of this excellent mix that blends orchestral & metal very effectively, with Brandon chipped in:
"Brandon... decided to make a heavy metal album to cover FF1 and I joined it, though I was not as good as other metalheads involved in the project. I first wanted to do 'Victory Fanfare', but it was already claimed by NintenJoe, so I decided to do 'Dead Music'. The source is simple but very effective. An organ/guitar duet was pretty obvious to do. I did the arrangement and Brandon recorded the guitars and bass for the track."
Mr. Strader adds:
"All of the guitars and bass were re-recorded, and I loaded up my more modernly customized drum preset. I had to re-record some of the key parts to make them sound more natural as a violin. Tweaked the EQ on everything so it slides together like pb&j on bread. It was both an honor and a privilege to work with Chernabogue, would do it again in a heartbeat."
We hear a lot of orchestral-electronica hybrids but not as many submissions that blend classical instrumentation w/ rock or metal, which I think is a great pairing and which this arrangement really sells. This is the same version of the track that ended up on the album, but it was actually resubmitted THRICE w/ modifications each time and finally passed by the panel in time for the album release, with an improved blend of the two styles being a vital alteration. Larry writes:
"By tweaking some things to get rid of a lot of the weaker instruments, this arrangement's finally playing with power. I'm really glad THIS version ended up at the final version on Random Encounter, as the previous ones were all very, very, very (very) lacking. Gotta hand it to your guys for your perseverence!"
Not sure so many veries were called for, but Larry's point is that this mix improved a LOT from its initial incarnation, and major props to both artists for sticking with it, because I really like the end result. There's still a certain roughness to it, but not one that bothers me, and I find the peaceful melody juxtaposed against thrashing metal pretty damn entertaining. If our world does end up dying some time today, we could certainly do a lot worse for a requiem ;)