Download MP3
9,142,045 bytes, 6:18, 192kbps

Play Preview
Streaming preview on YouTube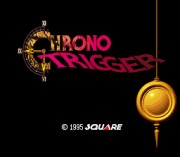 It's Shnabubula, okay? So it's kinda just awesome by default. If you still haven't checked out his NES JAMS album from last year, well, you really, really should. This piano & strings arrangement brilliantly blends several Chrono Trigger sources with FF5's 'Clash on the Big Bridge' aka Gilgamesh. It was his entry for the 2011 (!!) MAGFest DoD, but he requested that we hold onto it and post some other stuff sooner, so it's finally seeing the light of day here on OCR. Sam writes:
"This is both my second arrangment utilizing a string quartet and second time covering the main theme of Chrono Trigger... so it's like a DOUBLE RETREAD...but I tried to approach both things in a different enough manner so as not to just be completely repeating myself. Enjoy!"
Beautiful, super-expressive strings are a highlight just as they were on 'Thorazine' and the dynamics & interplay between them and the piano part is dramatic & striking. Sam injects some jazz into the piano while maintaining a more classical aesthetic overall - this is one of the more successful fusions of those two genres I can think of on the site, the repeated riff @ 2'43" being one small example. The conclusion spirals beautifully into complex piano runs, and I love how the mixture of articulations on the string parts lets them participate in the overall dynamic - this is the type of arrangement, quite specifically, that wouldn't work with JUST legato or JUST staccato, or with less attention paid to each specific line. It might be an obvious point to make, but it's the sheer craftsmanship that really lets the collaboration between the impressive piano performance and the string accompaniment breath & live. As for the mix title, think breakfast cereal & Chapelle/Rock and try to appreciate the punnery. If I had to nitpick, I wasn't crazy about that initial transition at 1'19", but that's kinda like complaining about the glove compartment on a Rolls. These aren't easy sources to make as cogent & sensical an arrangement of as the artist has, and since it's superbly executed and at times breathtaking as well, I think slack can be cut far more abundantly than would ever be needed. Excellent.

Discussion:
Latest 12 comments/reviews; view the
complete thread
or
post your own
.
Gorgeous remix, despite the mildly offensive title.
- Ardus on January 16, 2013
Hehehe, nice title. The whole mix sounds beautiful and classical with the piano going on in the beginning, but then it picks up so nicely with the strings. I think it helps not having much a lot of familiarity with Chrono Trigger's music (besides some obvious ones) that helps me avoid noticing any melody form here, and it is cool to hear this kind of arrangement for the battle theme. From classy to almost old-timey, nice work all around.
- Crulex on January 15, 2013
XPRTNovice wrote:


Kuolema wrote:
Chrono Moonstone is pretty much my favorite piece on this site.


This.
You can say that again.
But yeah, this mix is very good too. It's got a serious case of medleyitis, but is still very enjoyable thanks to the brilliant execution. Great work!
- ambient on January 10, 2013
haven't been back here in almost 6 years, but this mix just jump-started my love for remixes again! holy shit, this is so freaking good! Shnabubula, you are amazingly gifted!
- nobodygetshurt on January 10, 2013
Yeah I agree with Kuolema, this is DEFINITELY more Medley than OCR usually allows, but it's also Shnabubula. So I can understand how that happened. :lol: This is a great ReMix, I don't remember it from MAGFest, but it's nice hearing now as if it were fresh. The strings seem sequenced but have good articulations. The piano seems quite dry, which is really noticeable during the arpeggios at 3:09. As a whole, I think more could have been done with the effects and EQ to make the mix more refined.
- Brandon Strader on January 9, 2013
This is honestly my favorite remix of all time, ever since I heard it on DoD. So well arranged, so well performed: immensely skillful both on strings and piano, yet very emotional. If you keep on making stuff like this I can die happily.
- hikaricm on January 8, 2013
MORE LIKE TRIGGER CHEEZE
The finest cheese available, directly from the moon. <3
Do you still hate Thorazine? (pretzel mentioned it)
- Nase on January 8, 2013
Kuolema;898881 wrote: Chrono Moonstone is pretty much my favorite piece on this site.
This. Yeah, it's tough to beat. But this is still Shnawesome. I don't hear a whole lot of string quintet accompanying a piano, and it creates a really neat soundscape. And, of course, the sheer piano skills make me look at my inadequate, clumsy hands and cry.
OH SHIT GILGAMESH. That just happened. I almost never look at the source list because I love getting surprised, and that was cool.
- XPRTNovice on January 7, 2013
Chrono Moonstone is pretty much my favorite piece on this site, so this doesn't quite beat that, but it's neat to see Sam redoing the Chrono trigger theme.
This piece is way more medlyish than usual for OCR, but it's incredibly well arranged and performed. How anyone is be able to perform those Gilgamesh arpeggios without any flubbed notes is beyond me :shock:.
Edit: Also, those strings sound
really
good, and the instruments are mixed really well.
- Kuolema on January 7, 2013
The title's clever, but I didn't take it as any kind of play on words on the common street-slang euphemistic phrase traditionally looking askance of a man of African-American descent....I could almost see Belthasar working on the Epoch, and giving this command to a friendly servant Nu.
Oh, and the mix is good, too. Don't hear enough takes on the Battle theme, instead of just being inundated with Schala everywhere...
- WesternZypher on January 7, 2013
What did you think? Post your opinion of this ReMix.
- djpretzel on January 7, 2013