ReMix:

Mega Man 6 "Liquid Metal"
Help us take OCR to the next level by supporting us on

Download MP3
6,955,896 bytes, 3:38, 253kbps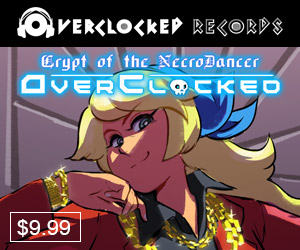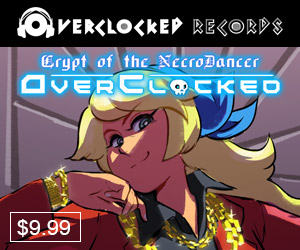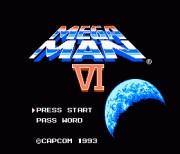 And now for something COMPLETELY different... just in case your life/existence was feeling a little mundane lately, we've got a Strader/Rexy vocal death metal collab arrangement from Mega Man 6 and Mega Man 9 that's almost guaranteed to inject some much-needed WTF into your day. Brandon's fascination with Splash Woman, which blurs the line between musical and prurient, has been featured before, but now he's involved Rexy in the mermaiden songsmithery. And Mr. X, too, for that matter! Abbott and Costello write:
[Rexy]
"This mix was submitted for round 4 of the Wily Castle Remix Gauntlet, blending in the Wily Castle theme for that round (Mr X's Fortress from Mega Man 6) and the lead arranger's chosen robot master (in this case Brandon and his uncanny obsession for Splash Woman) - taken in a comedy metal direction!"

[Brandon]
"I made a song and it had Rexy screaming on it."

[Rexy]
"Yes, the mix churned in was pretty much the result of some death metal vocal training during the mix week and the desire to make a melodic metal arrangement out of Splash Woman after experimenting with 3 other genres. Think Arch Enemy meets Dethklok meets Children of Bodom and you've probably got the idea of what happened with this one."

[Brandon]
"You should talk about what the song meant for you as it is ur FURST GRUWL SUNG!"

[Rexy]
"Of course I know what it meant for me; I haven't done non-choir-chant vocals in a song for 5 years, past attempts at growling over the years were often met with a consensus of 'you suck', and yet I still appreciated the genre enough to understand the feel. So I'm practically coming out of the fish tank on this one, which I think was a huge step up in regards to confidence :O"

[Brandon]
"I made the song I wanted to make and I like it, and Rexy screamed on it. And it's funny. I wrote the lyrics to keep it from getting british dry humor in it. It had to be wet. American wet comedy."

[Rexy]
"Careful, if you look at American humor as 'watered down' you're guaranteed an automatic rejection! But either way, we both had great fun working on this thing, and hopefully you'd enjoy it as much as we did with the mix craft :D"
If you've been searching for a touching, emotionally rich narrative about trident being shoved up caboosey, you need look no further. Emunator writes:
"I love the lead guitar tone on this, Splash Woman's theme sounds awesome this way! ...The aim here is obviously silliness and humor (the lyrics are totally cornball but that actually makes them more endearing. The one fish, two fish bit is hilarious) and the genre choice works well to further that goal, but the song is still very listenable on its own thanks to some great performances on the guitar. I'm pretty impressed with how well this little experiment worked, actually. Good job you guys! "
Agreed on all fronts; while BS and R have collabed several times before, there's something about screaming your lungs out to Dr. Seuss that brings two musicians - nay, two people - together in a very special way. Bonds, people, I'm talking about bonds... Emotionality aside, this track does kick some butt and brings it on the musicianship and arrangement side, so it's not just angry marine lolz. OA adds:
"Rexi is pretty br00tal sounding, so her matching Brandon's vocals is cool. This sound is completely ridiculous, but i think the blackmetal genre is pretty much a parody of itself anyways, so it really works. I thank you fine British folk for adding the word "caboosey" to the lexicon."
So say we all. Fun stuff from Brandon and Rexy that's silly, aggressive, brutal, and decidedly moist. Haters gonna hate re: vocals in VGM, death metal, anywhere, etc. but the production is there, the ride is energetic, the humor is tongue-in-cheek, and the arrangement creatively blends the two themes while giving Splash Woman a special spotlight and a stirring monologue. FISH!
Rexy
on 2013-03-05 18:29:15