ReMix:

Wild Arms "Hope for the Future"
Help us take OCR to the next level by supporting us on

Download MP3
5,312,138 bytes, 3:32, 197kbps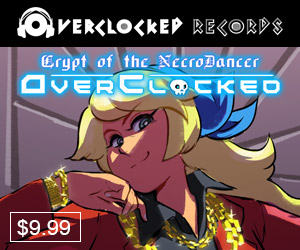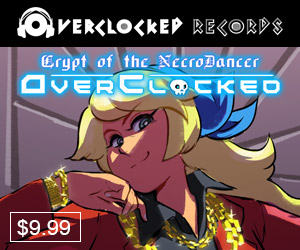 Next up we've got MORE WillRock; this time Mr. Harby presents his Wild Arms mix from A&D, an upbeat, pumpin' piece of electronica:
"Joojz! Its been too long since I did some honest and consistent submitting, so here is my Wild Arms Remix from ARMed and DANGerous. So, when Jade contacted me to do a remix for Wild Arms, I didn't really know the soundtrack, and I must have found The Princess-Sorceress' Feelings appealing somehow because I ended up claiming it. Probably because I found it to be a relaxing and well-written song, I can only assume an "emotional climax" for the end of the game. So, seeing as I was remixing a delicate source tune, I decided to ruin it by turning it into a trance song. Yes you guys probably all know by now. I DID succeed, but I can appreciate why some people might not approve of this remix in context of the original source tune but at the same time, its probably the most drastic genre shift I've ever done in a remix from its source tune.

This remix also deserves a special mention because bLiNd mastered this track for me. In fact, he went so far to do it while I watched him on Skype, while he showed me his set up. I'm not going to lie, respect to Jordan for being very down to earth and not only helping out a newb like me with a remix, but being kind enough to show me how he did it in real time, and giving me all sorts of advice as he went along. Quite frankly, it was inspiring, so thanks man :D "
This actually isn't all that trancey - a lot of staples of WillRock's general sound remain intact (e.g. EIGHTIES TOMS IN YOUR FACE!!), and at times it's almost like uptempo synth-pop, but the target genre does come through in some of the builds & drops. It's enjoyable, either way, and the production has a sheerness & clarity to it that Jordan is always so consistent at achieving. As for ruining the original context/feel of the source, this can go both ways - for certain hardcore fans, it might be disruptive from a narrative perspective, but at the very least it guarantees that the arrangement won't just be retreading the same territory as the source, and it certainly presents a challenge to the arranger to perform the transformation in a way that works. In this case the metamorphosis is dramatic; gone is the gorgeous & flowing french horn line that intoduces the main melodic motif in the original, and instead there's an upbeat synth pattern structured around the progression that yields to a faster, squared-off version of that same lead melody on synth @ 0'30". It's interesting to hear a slower, emotional orchestral piece turned into something so dern peppy & enthusiastic; as Will says, it won't be what some listeners are expecting, but I think that can be a good thing, and furthermore I think the melody actually works rather well at a brisker pace, lending a more uplifting, triumphant vibe. Fun stuff from WR!