Help us take OCR to the next level by supporting us on

Download MP3
5,746,094 bytes, 3:42, 204kbps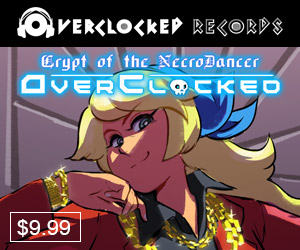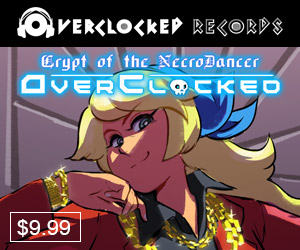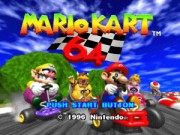 Yesterday, at 11:04AM EST, I became a father!!
Eight days after her original due date, my wife Anna & I were joined by our new daughter, Esther Fiona Lloyd! I'm actually glad we DIDN'T queue up a special mixpost just for the occasion, as we would have had to wait for over a week to post it! I'm more than a little sleep-deprived at the moment, so forgive me if I ramble on incoherently or abruptly end sentences without... There will probably be a lot more of that in the weeks & months to come!! But since I've got a brief window of time right now, let's check out the latest collab from Level 99 & Benjamin Briggs, a romantic, acoustic + chip, pop/rock vocal arrangement of MK64's 'Rainbow Road' - Stevo writes:
"If one were to sum up my feelings about how unjustly derided a number of vocals ReMixes are on this site, I'd only have to use three words: haters gonna hate.

I started this song as an acoustic vocal arrangement of the ridiculously catchy, happy, upbeat Rainbow Road track from Mario Kart 64. The leads from the track have always felt like the instrumental equivalent of what should have been vocal lines. Where else could it have have gone besides a love song, likening the thrill of romance with that of a race taking place far up in the sky. Well, discounting the Game Cube version of Rainbow Road, which already has a definitive vocal version.

So this originally was going to remain an all-acoustic and vocal song. However, along the way, an opportunity came up that seemed to crazy and exciting to turn down. As a result, the track employs a total of four acoustic guitars, two vocalists, and a number of wonderful synthetic additions from my main man, Benjamin Briggs. The guitars, lead vocals, and lyrics were my doing, with backing vocals, mixing, mastering, and all other additions in his court. The result feels unbelievably warm, despite the guitars being slightly thin and the usage of chiptunes which could have been harsh and jarring were it not in Ben's tender care. We both employed a slight amount of autotune in our voices, which I feel is more of an aesthetic choice than a corrective one. The chiptunes accompaniments are so dead-on in their note accuracy that previous versions without the tuning made the vocals unseated somewhat in the mix, which was unpleasant listening.

I may have a track record for taking some unconventional approaches to making video game arrangements, but one thing I will never feel wrong about is adding vocals to songs. They have the ability to add an entirely new level, or multiple levels, of meaning and emotion to a song. Ponder this as you imagine Mario and Peach having a romantic race across a rainbow track beaming between the stars, where no matter who makes it across the finish line first, they both have each other and the incredible journey along the way."
Awwwwwww :) This is definitely a touchy-feely, wide-eyed, sentimental jam, although Stevo's vocals are of a more modern, alt/indie variety. I for one have no personal or ideological objections to the use of autotune on vocals, whether it be aesthetic OR corrective. Granted, there are modern popular artists who present themselves as vocalists who can't really carry a tune without it, but when it comes to popular music I guess I was disillusioned about the "who-does-what" stuff & how much a studio/producer actually contributes behind-the-scenes long before the advent of auto-tune. Those who accuse artists who use it of being hacks seem terribly naive about the vast arsenal of corrective & additive technology being employed all over the place that is simply more difficult to detect, because it hasn't been turned into a separate "effect" when applied more generously, as in Cher's "Believe," everything by T-Pain, etc., etc. In other words, Stevo's proviso here wasn't even necessary, in my book :) Lyrics are appropriately lovey-dovey, and work really well with the melody. My favorite bits are when the vocals are doubled-up, simply because I do think Stevo's voice shines a bit more when there are backing/accompanying vocals present, at least on this track - the end-of-phrase "behold" harmony at 0'43", for example, and the chorus as well, where Ben's voice has a more dramatic autotune & filter applied to it. Good stuff; BB adds his thoughts:
"Not TOO MUCH to say about this one; Stevo showed me the WIP of this track, which was originally just multi-track guitar and vocals. I begged him to let me put chiptunes in it, he asked me to add drums and stuff, and I wrote and sang all of the backup vocal parts as a surprise. I really freakin' love this track, and Stevo. Hope everyone else does too! (What's not to like??)"
Can you say... bromance? On the judgement thread, Fishy even put a name to this pairing:
"Stevo Bortz and Benjamin Briggs. Imma call you Stevjamin Brorggtz.

Just by the by, this source is incredible. Really solid acoustic work, gives a very driving rhythm throughout. I like the way the drums and chips build up, and aren't introduced too quickly. I can just feel the vocal hate brewing, and this pleases me. If I have a main criticism it's that the ending is a bit on the naff side though. Excellent stuff from Brorggtz."
"Brorggtz"... the next "Bennifer" or "Brangelina"? Who knows; Larry writes:
"I actually got to hear this one in Stevo's car while visiting Maryland for a work conference, and everything sounded strong; really glad we finally got to this one. Vocals isn't a direction I would have expected to hear "Rainbow Road" in, but it works very well. Great combination of the acoustic and chip elements as well. The nasally style of the vocals will kill some haters dead, but that's about the only "issue" I hear and it's a subjective thing. Cool to hear Ben do some vocals as well.

Play this for your Kart 64-lovin' lady and give her a big hug. :-)"
...Or your man, or let's just be all-inclusive - it IS 'Rainbow Road' after all - and go with "your significant other(s)." Shariq also voiced his appreciation for the lyrics, and summed the whole mix up rather nicely:
"Great vocals and really good lyrics, something that vocal mixes don't always have. Acoustic + Chips = Love."
Ditto that; great collab from two stellar artists in their own right, resulting in a new take on an old favorite!
Locke
on 2013-12-21 20:25:07