ReMix:

Super Smash Bros. Brawl "Tengen Toppa Dairantou: Part 2 - Sudden Death"
Help us take OCR to the next level by supporting us on

Download MP3
8,969,165 bytes, 5:33, 212kbps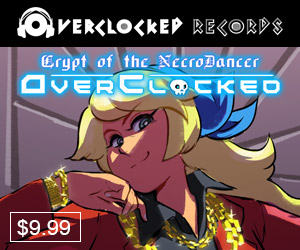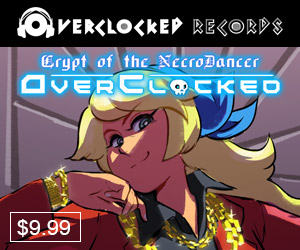 SUPPPPERRR...SMASSHHHHH.... BROTHASSSSS!!! Part Deux of OverClocked Assembled's gargantuan and unstoppable hip-hop tribute to Super Smash Bros. is also our first ReMix primarily attributable to Brawl, and features the rapping/autotuning talents of faux Tupac, T-Pain, Minaj, & MORE! MC Final Sigma writes:
"Falcon Jay-Z was just kind of an arbitrary selection, but obviously Big L(uigi) had to happen. In my mind, I was emulating Jay-Z from Reasonable Doubt and then your standard Big L, minus the insane vulgar punchlines, but hey - I hope you like punz, guize, cuz that's what I brought to the party!

Just want to say, I'm so glad these tracks happened and that I could be a part of them. They're freakin' AWESOME, everybody seriously killed it, and there are a million memorable moments in this lyrical and musical tour de force. A lot of heads are going to be bopping for a long time, not only to these songs but to more OverClocked Assembled to come! But I think these joints should tide the unwashed masses over for quite a while in the meantime."
Ditto all that; everybody who played a part in making this happen should be absurdly happy & intolerably proud of the end result. Part II source breakdown is as follows:
"0:00-0:33 - BRAWL main theme
0:34-0:55 - 64 All Clear/MELEE main theme
0:56-1:19 - BRAWL adventure map
1:20-1:43 - MELEE main theme
1:44-2:29 - BRAWL tournament registration/BRAWL main theme
2:30-2:52 - MELEE main theme
2:53-3:35 - BRAWL online practice
3:36-4:25 - BRAWL Target Smash
4:26-5:11 - MELEE/BRAWL main theme
5:12-5:35 - BRAWL all-star rest area"
And more from mastermind & evil genius Jordanius's thoughts, relevant to pt. 2 specifically:
"Now... Cam3, LadyJ, and Aura were the last few to give me their verses. When I heard Cam3's verse in particular, a billion lightbulbs went off in my head. Again, I cannot stress the fact that NONE of the actual lyrics were planned, we were all just playing off of each other. DiGi recorded his Biggie Kong verse fairly early, and my Kendrick Lamar-esque G&W verse was literally just a spur of the moment action. Once I heard Cam3's verse, I started rubbing my hands like Birdman so hard, I'm sure they could have combusted.

If the gears are not turning in your head, let me spell it out for you:

Go lurk on Wikipedia or YouTube or wherever and just do a brief search on "East Coast vs. West Coast Hip Hop." To be more specific, do a little bit of research on the amazing story yet tragic tale of Biggie Smalls and Tupac Shakur's friendship-turned-rivalry.
Listen to Kendrick Lamar's verse in "Control."
OPTIONAL: Watch the first Pokémon movie. Yeah, that one... the one with the cheesy scene where their tears bring Ash back to life.

So in short, you can call it coincidence, fate, destiny, or just a stroke of highly unpredictable luck... but there is most definitely a good reason why I tossed my Kendrick Lamar G&W verse in between Cam's MewTupac and DiGi's Biggie Kong; because, honestly, it would've been tossed aside, but there was just waaay too much fridge brilliance lying within that opportunity."
There's so much going on here, it's such an amalgam of juxtaposed references and interplay, it almost makes my head spin. Actually, forget the "almost" part - head = spinning. I'm not extremely well-versed in my hip-hop lore and I'm quite possibly the world's WORST SSB player as I've essentially mastered the art of falling off the stage repeatedly and little else, but I can still appreciate the insane depth transpiring, and the crazy lyrical & musical density the team achieved. In a word? Brilliant.