ReMix:

Wild Arms "Optimist Prime"
Help us take OCR to the next level by supporting us on

Download MP3
7,092,787 bytes, 4:12, 223kbps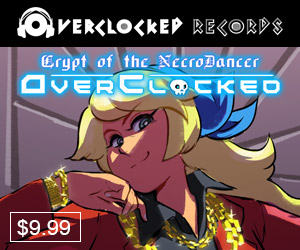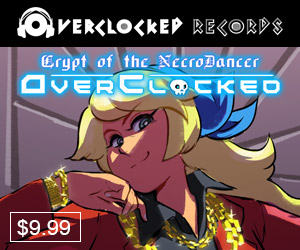 Our Wild Arms album had an overwhelming amount of amazing music on it; Jade really made sure that every angle was covered and directed a massive memorial to the game's OST. Flexstyle contributed this happy, vaguely Celtic electronic dance/trance track:
"This was one of the songs I did for the Wild ARMs project, released a while ago here. It's the only non-evil, non-DnB song out of the three I did for the project, for what it's worth. In this instance, it's a cheery, bouncy trance-influenced dance number. I kept the percussion phat, the bass saturated, and the leads uplifting. If you can't smile while listening to this song, you need a hug, and maybe a cup of coffee, because a nice hot cup of coffee is a comforting thing indeed. Enjoy!"
Mike's other two cuts on the album are indeed darker and more aggressive; this is COMPLETELY the opposite, with feel-good, anthemic melodies, shimmering synths, bubbly-bass, and a syncopated groove, bookended by some lovely & inspirational piano+choral pad bits. It's highly motivational music, excellent for getting you pumped & energized about [INSERT TOPIC HERE], and generally oozes positivity. Mike's a pretty upbeat dude himself, so I think this mix comes closer to capturing his actual personality than his harder-hitting stuff, even though he's excellent at pulling off both light & dark, yin & yang. Larry writes:
"'Hope' has a very mellow and indeed hopeful sound to it, so all credit to Michiko Naruke for hitting the mark so well with her original song. In Mike's mix, I thought the claps could have been beefier, but otherwise really dug this piece. It transformed the original very well into a upbeat, club style mix while IMO retaining the hopeful feeling of the source by keeping a lot of its melodic structure intact. The drop and rebuild at 1:53 worked nicely at creating some dynamic contrast rather than letting this stay in one gear too long, and the piano bookending the piece was also a highlight. Like Flex said, this was a nice change of pace from his other pieces on ARMed and DANGerous!"
Agreed; great stuff from Flex, and if you somehow missed the album, you should most certainly check it out for a TON of other excellent tributes to Naruke's work!