Help us take OCR to the next level by supporting us on

Download MP3
7,654,812 bytes, 4:31, 224kbps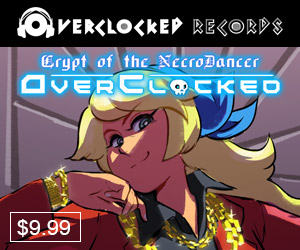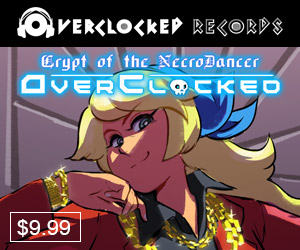 Balance and Ruin had a tall order in arranging the soundtrack to FFVI, especially considering the diegetic emphasis on music, in particular opera, in the game. We've already highlighted "The Impresario" and "Till We Meet Again," but it's (past) time we turned our attention to OA's operatic vocal rock collab with Moonlapse, BardicKnowledge (newcomer!), Laura, & DA.
OA: arrangement, guitars, keyboards, programming, lyrics
Moonlapse: vocals (Draco)
BardicKnowledge: vocals (Prince Ralse)
Laura Intravia: flute
DragonAvenger: brass
When posting album tracks long after the initial flood, we generally like to double up and post something unreleased (on OCR, at least) too, but today this mix deserves your undivided attention; Andrew writes:
"This was a really fun track to work on, and having a group of incredibly talented artists bringing it to life was very rewarding. What started out as an idea that was too big for my mixing skills years ago turned into something really special filled with some staggeringly good performances, from Laura's haunting flute to Deia's heroic brass. Both vocalists sound absolutely amazing, and I love how the song turned out. Powerful, heroic, and driving, but filled with expression."
I was just hanging in Minneapolis for Gamer's Rhapsody with Andrew, Deia, AND Ryan, so 3/5ths of the "Nightmare Oath" crew were there :) Larry had much to say:
"One of Balance and Ruin's major highlights was the trifecta of unique, top-flight vocal tracks dedicated to the opera sequence. OA's grand take on "Overture" focused on the conflict o' love over Maria between Draco and Ralse. Moonlapse and (resident ludomusicologist) BardicKnowledge delivered big-time with some dramatic performances, while Laura and Deia accented things with grace and strength via the flute and brass, respectively. Even stepping aside from the great instrumental works & performances, just the lyrics alone show so much love for the story behind Final Fantasy VI's play. Because OA's been a force as a ReMixer and judge for quite a while now, it's been a long time since I thought of OA in the context of a newcomer. That said, I remember his older work as he sought to get posted, so I appreciated when Andrew described this arrangement as a concept he couldn't have followed through with in his olden days; "The Nightmare Oath" is another great example where staying the course as a musician leads to big ideas taking shape with tangible, epic results. Lesson: You can't spell "rock opera" without OA! :-) /cheesy coincidence"
Where Jake's rock opera is a throwback & direct nod to Queen and "Bohemian Rhapsody," this arrangement presents a more modern take on what an updated rock opera might sound like, going so far as to incorporate some EDM/breakbeat-ish drums & patterns mixed in amongst the guitars, orchestral components, and vocals. It's still super-dramatic, flamboyant, and makes some prog-like quick-pivot transitions, and the vocal performances are full of the right type of energy, but it certainly ain't your grandpa's rock opera/oldsmobile. Mega-kudos to OA just for cleanly mixing/mastering two vocals, flute, brass, guitar, PLUS both electronic & symphonic accompanying elements; reconciling all of that & blending it is a huge task, but the result speaks (sings) for itself. Great stuff from ALL involved; enjoy the final third of a trinity of amazing vocal opera arrangements that made Balance and Ruin what it is - bravo!
GSO
on 2014-11-18 23:02:48
Yami
on 2014-11-17 16:00:36