ReMix:

Dungeonmans "Eye of the Beeholder"
Help us take OCR to the next level by supporting us on

Download MP3
6,872,209 bytes, 3:55, 231kbps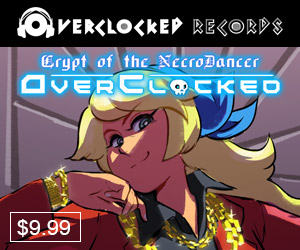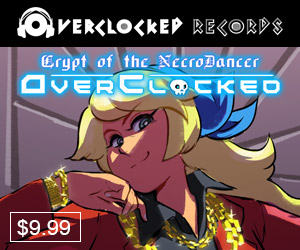 HAPPY BIRTHDAY, JOE!! We recently released an entire free OCRI album of Dungeonmans ReMixes, and one of the highlights would have to be the paradoxically-named XPRTNovice's own arrangement, who in turn explores the game's questionably-pluralized title with a bit of... comedic hair-band vocal rock radio drama? Something like that... I'm not just stringing together random words, I promise. Check out the lyrics/script :) The birthday boy writes:
"It was a blast to work on this game with Andy Aversa and company. I contributed trumpet to one of the tracks on the OST and was also the featured voice for all of the "death noises" in the game. I hope you enjoy this goofy ass remix. Live tenor sax and, yes, I am the humble Bon Jovi impersonator.

This one was a big challenge for me, as 1.) I'm not Bon Jovi and 2.) I'm really not even close to being Bon Jovi, guys. But when I heard the first couple of measures of zircon's "The Fortress Indomitable," I just couldn't stop hearing "Livin' on a Prayer" in the back of my head. So I decided I'd go for it. I had a lot of fun, and really appreciate zircon helping me out with the final mix/master. He really should change his handle to the Turd Polisher, because he keeps buffing up a lot of my Lincoln logs.

I do all the voices and the singing and the sax playing. Again, really sorry about that."
I think "zircon" is probably gonna sell more EDM than "Turd Polisher," but it's the type of thing I actually COULD be wrong about. Joe's actually a pretty amazing voice artist, and has been doing professional VO work quite successfully for a bit now. Really glad that's been working out for him so well, but you can easily see why when you listen to his stuff - he's a chameleon, can do tons of different voices/sounds, and has the personality for it, too. As for the inspiration... this struck me more as an AC/DC type of vocal, specifically, than Bon Jovi per se. Your mileage may vary! Larry writes:
"I remember listening to a metal WIP of Joe's a couple years ago, and he was going in the right direction but had a long way to go to get those \m/ chops up. He's not a rock god YET, but I'm dyin' over this XPRTly-awesome cheese. This one's a great spin on the original with some liberal arrangement flourishes and unique genre that certainly make it Joe's own flavor. The voice work alone shows off such crazy range that you can pay this man for voiceover gigs. [FUN FACT, I named the voices in the lyrics, so check out my silly (and inconsistent) character names for all the voices you hear!] Bottom line, whether it's music, voiceovers, Tough Mudder/ninja leaping/hipster physical fitness stuffs, OR nonsense, Joe does it all. What an epic tribute to Dungeonmans!"
Of course, messing with intentionally incorrect pluralization isn't unheard of - "The Wrong Mans" comes to mind. But this is the RIGHT mans, because it's Dungeonmans. Goofy fun & an ideal tribute to the game that specifically explores its title in a big, rockin' way.