Help us take OCR to the next level by supporting us on

Download MP3
8,695,909 bytes, 4:51, 237kbps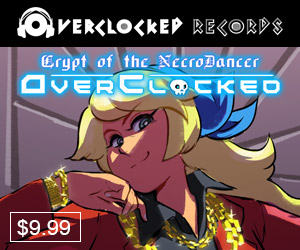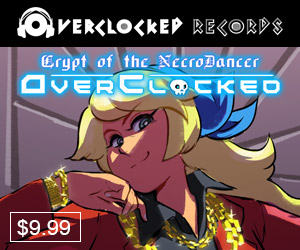 A standout, completely badass, over-the-top, super-indulgent jam off Apex 2014, from OA & Flexstyle? Works for me... SSBM gets some hard-hitting, epic electronic + rock fusion from two fellas who know what they doing and who inarguably launch some MAJOR zig. OA writes:
"The hype track to end all hype tracks, nothing else can even come close! This insane collab was something Mike and I did for the Apex 2014 album. He threw down some beats, and I wrote and recorded a ton of guitar parts, and together, we crushed the scene completely. As shown by our earlier mix, "Savage Triumph," when we work together, we are on our own level. GET HYPE!"
Scene? Crushed. Undergarments? At LEAST soiled, if not disintegrated entirely. There's a lot going on here, but it's also superbely crafted & mixed to let the individual components shine, even as they fly past you with great velocity. Larry observes the carnage:
"This is definitely an awesome rock & electronic combination mix going after an already epic theme in "Final Destination." This mix from Andrew and Mike has turned out to be a fan favorite among the video creators, who are big fans of the intensity here. I loved the extra level of personality they give to even the small details like the transitions at 1:32 and 2:05, which are pretty famous spots Smash regulars already know like the back of their hands. For my money, OA & Flex's soloing guitar & synth tradeoffs from 3:00-3:25 followed by the continued interplay of those parts as leads was my main highlight. BrOA with even his more emotive final guitar finish from 3:59-4:22 was awesome, and Flex's synths afterward were almost a genteel conclusion that worked well with his excellent beats. Just a really strong synergy from both guys; "S-Tier" says it well!

For everyone who got hype with Apex 2014: A New Challenger!! album, VERY SOON you're gonna STAY hype with DarkeSword's latest album production for Apex 2015 later this month, Apex 2015: This Is the Moment." GET READY!"
I personally LOVE that the Apex album series is resulting in more ReMixes of fighting games, including some titles we don't hear as much from. Really looking forward to Apex 2015; almost feels like we're getting spoiled! This track's a crazy-good example of a cross-genre mix that doesn't skimp on one aesthetic or the other; I'd still say it's primarily electronic, but (as with Baby), NOBODY puts rock in a corner, and the synergies are synergetic. Highly recommended!
DjjD
on 2015-01-28 18:51:59
Txai
on 2015-01-24 06:36:48