Help us take OCR to the next level by supporting us on

Download MP3
4,359,590 bytes, 2:35, 221kbps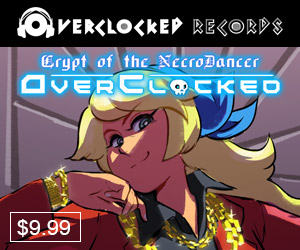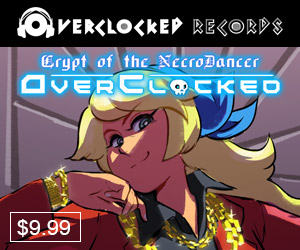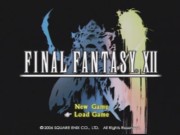 This short-but-sweet upbeat pop jam from timaeus has some rnb, hip-hop, dance, & cinematic flavorings to spice things up, combining Edward & Penelo for the Crystal Clash compo just as Chimpazilla's recently-posted ReMix did:
"Welllllll now, this was written quickly! I didn't really have more than two or three days total to work on this for the Final Fantasy: Crystal Clash, but I'm still happy with this result. It has that Diggi Dis/Wild Arms sound I was going for, plus some big cinematic drumwork in the middle, with this being one of my most organic mixes to date. Also, fun fact: the name was inspired by calculus and inorganic chemistry (Crystal Field Theory + Gradient Vector = "Crystal Gradient").

At first, I didn't exactly feel up to the challenge of mixing two seemingly incompatible sources. When I heard Edward's theme, I was quite literally raising eyebrows and wanting to flip tables. It's just a harp playing two super long arpeggios, and I found the implied chord progressions to be all over the place. I chose Penelo's theme with the hope that its chord progression could be re-adapted to fit most other sources. Fortunately, though barely, I was able to tweak some things and make this work with Edward's eccentric harp song. I think you'll find that the chords I used are very specific. It was down to the wire with this one, and I literally wrote and mixed the last three-fourths of this arrangement on the last possible day I could have had time to do anything (Saturday), but I'm glad this idea came to fruition."
It's always interesting to see how different artists handle compo challenges, and in this case I think Truong-Son did an admirable job blending the two compositions into a pleasant package; Emunator concurs:
"Your production sounds fantastic to me, I particularly appreciate how you handled the string stabs and percussion. You've got a really cohesive sound pallet matched with a triumphant, brisk arrangement that takes a very difficult source and reigns it in rather nicely. I think the pure-Penelo sections are the strongest part of this arrangement, there's some residual awkwardness from the Edward melody at times, but overall it's a very smooth, enjoyable fusion."
What he said; this is somewhat poppier & less aggressively electronic than previous submissions, offering a successful change of pace and cohesively incorporating some varied & unexpected instrumentation. For a 2'35" arrangement, it still manages to feel quite substantial and to develop enough that its structure is differentiated. Fun, smart stuff that uses its time wisely, is musically interesting while also being pretty catchy & accessible, and does a great job hooking Penelo up with Edward!