Help us take OCR to the next level by supporting us on

Download MP3
5,339,136 bytes, 3:39, 192kbps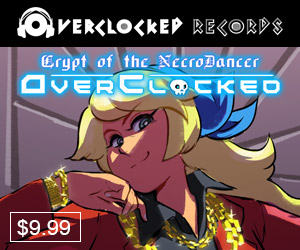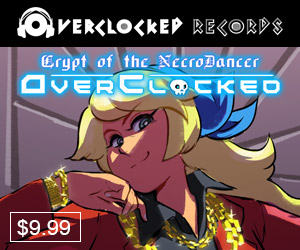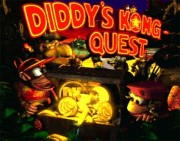 Get your bellbottoms on & your mirrorballs spinning, because IT'S DISCO TIME!! From newcomer Light Pillar (Michiel Nijhof) comes a retrotacular incarnation of Dave Wise's "Disco Train" from DKC2 that expands the already polyester-stretching levels of disco found in the original:
"Donkey Kong Country 2 is a game that's too hard to finish, for me anyway, as I embarrassedly have to admit I've never even made it to this very level. I first discovered the tune while listening through the entire soundtrack from this game. I liked it instantly and the urge to have some fun with it grew every time I listened. The original track, while it serves its purpose, arguably lacks a little spark and punch due to - maybe - hardware limitations. This is an effort to give the song a little more to love. It was great recreating all these iconic sounds and giving them a facelift at the same time. In the end, both songs can perfectly coexist with each other, so it's your choice which one to dance to."
So how awesome is it that RIGHT NOW there's a kickstarter for Yooka-Laylee, a spiritual successor to Banjo-Kazooie, that features music by Steve Burke, David Wise, AND Grant Kirkhope?? Seriously freakin' cool, that's how cool. It's profoundly awesome that DKC2 for instance came out two decades ago, and we're still seeing the titans from Rare active in the VGM world and working on new material, much to excitement of fans - myself included! That's staying power, and that's an art form whose community values its artists, and it just makes me all sorts of happy & proud! Larry corroborates:
"We're quick to praise David Wise for his legendary creativity around here, but he totally deserves it. I love that a song like "Disco Train" even exists. It adds just that little bit of levity to the cart action in DKC2, when usually the DKC series' mine cart-style levels were super-eerie and tense. Light Pillar expands the more subdued groove of the original song into a fun synth-laden disco piece with tongue-in-cheek genre-deprecating lyrics. And, wouldn't you know it, I actually liked the key change at 1:56. Nice transition! :-D I certainly hope Michiel keeps submitting more arrangements, because I like the stylishness of his trip on the Glitter Express!

BTW, give fellow Rare composer alums David Wise, Grant Kirkhope & Steve Burke some love and back the Kickstarter for the Yooka-Laylee, which they're doing the music for!"
Chimpazilla adds:
"Well I think I'll go ahead and dance to THIS one, thank you very much! Nice work from Light Pillar, VERY groovy... gosh, I love disco. You really did this source up right, I love the vocals, and even the "trucker's gear shift" modulation! Groovy disco-y fun."
This arrangement indeed puts additional quantities of disco in "Disco Train" and modernizes it a bit, amping the cheeze factor with some vocoded shenanigans & fully embracing the genre. Great, creative, & quintessentially playful stuff from newcomer Light Pillar - my curiosity is certainly piqued for anything else he might have in store for us in the future. I'm also looking forward to the day when OC ReMix posts its first Yooka-Laylee ReMix! In the meantime, burn baby burn, you don't have to show it, you are the dancing queen, stay alive, get on the train, & enjoy the mix!
A-RoN
on 2015-05-31 20:47:23