Help us take OCR to the next level by supporting us on

Download MP3
3,872,322 bytes, 2:38, 192kbps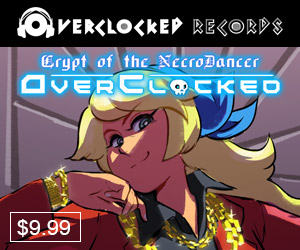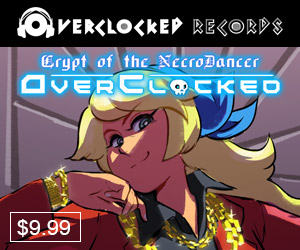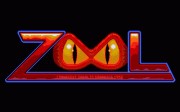 AMIGAMIX! Always love to see more Commodore on the site; fan VGM arrangement in general has a strong history with the C64/Amiga going wayyyyyyy back, but OCR still doesn't get all that many submissions. Here to help address that & continuing our NOOBWEEK glory is newcomer Fark (Hallvard A. Ulsund) with a peppy, upbeat dance/chiptune arrangement of the coverdisk version (CU Amiga magazine #29, specifically - legit scene vibe +1!) of Zool:
"I've long been tempted by the idea of contributing to the wonderful archive of OC ReMixes, so here's my first submission, "Ninja-Godteri" (means "Ninja Candy" in Norwegian). It's been about twenty years since I both visited the Nth dimension, and heard the original theme song. I'll never forget you, you beetle-ant-gremlin-candy ninja-thingy you. <3"
Of course, I would have titled MY mix "There is no Dana, Only...," but I'm a sucker for references ;) At 2'38" this is definitely a shorter jam, but the tempo is pretty brisk and thus the mix ends up feeling substantive & satisfying, getting decidedly chippier towards the end. Chimpazilla writes:
"I'm finding plenty of source here, with really nice interpretation. I think this is a fun mix, very upbeat, nice soloing, mixed well. Fun little tune, works for me! It's almost too short, but doesn't outstay its welcome and wraps up to a nice conclusion."
Palpable adds:
"It was pretty heavy on the vamping, but as Larry pointed out, it follows some of the structure of the original and definitely keeps a connection. Overall, great stuff. I like the bright, candy-coated synths; it felt like a juiced-up version of the original song. A lot smoother on the ears, and a lot more soloing to dazzle the listener."
Ditto that! I definitely recommend checking out some of Fark's original work, as well; he's built entire songs around some adorable & catchy auto-tuned home videos - go see for yourself! Great to have him on board, would love to hear more, and if he can work in some auto-tuned NOM's and cow moos into a future ReMix, I certainly wouldn't object :)