ReMix:

Dr. Mario "A Doctor You Can Trust"
Help us take OCR to the next level by supporting us on

Download MP3
3,342,717 bytes, 2:16, 192kbps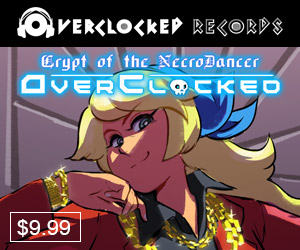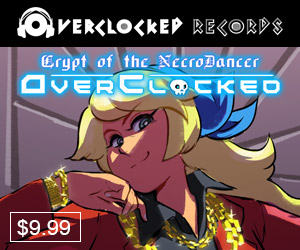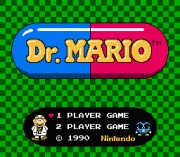 Who... Strangelove... No... Leo Spaceman... Doom... in a long line of famous & infamous doctors, most with shady credentials and questionable relationships with the Hippocratic Oath, Nintendo gave us their very own entry, the one-and-only Dr. Mario. Here to celebrate the inappropriately pill-manipulating plumber-cum-physician (it's Latin; get your mind out of the gutter...) are newcomers Dynamite Pleasure Chair - and yes, their music lives up to their name... in so many ways. Like the matrix itself, no one can be TOLD what this ReMix is... you have to experience it for yourself. Suffice it to say that it's time for your appointment, it won't hurt one bit, and the doctor will see you now. DPC are comprised as follows:
JP Jason Power: vocals
Dan Cranston: bass guitar
Nick Brutal: lead and rhythm guitar
Brett Petersen: drums
Such names; much wow. They have concocted, for your explosive pleasure (seated or otherwise), a zany, Frank Zappa-esque vocal rock descent into madness. JP's vocal style reminds me of Danny Elfman's Oingo Boingo years at some points, and Homestar Runner at others... if you're familiar with both references, that's probably saying enough, right there. He writes:
"This song is track 12 on our album, Sudden Impact, though it's just called "Dr. Mario" on the album. It's a rock remix of "Fever" with original lyrics, but musically it's largely faithful to the original track. We recorded it with Tim Lynch at The Recording Company, a studio in upstate NY."
Larry "Liontamer" Oji had this to say:
"Fuckin' awesome.

Fuckin'. Awesome.

Awesome. :-)"
Not one but TWO f-bombs; your mileage may of course vary, but I'm mentally prepared to file this one alongside Shael's "Groin" for whipping out whenever I need a laugh (note to self: consider rephrasing)... While at TIMES it teeters on outright travesty, there's a musicality & atmosphere that still function as something a little bit more. Plus it's lolz. And, as any good doctor would ensure, this particular prescription includes a generous dosage of cowbell, lest fever overtake you. Genius? Madness? Medical malpractice? Why can't it be ALL THREE?!? Enjoy your friday, get used to this appointment, and put your trust in Dynamite Pleasure Chair for 2'15" of therapy!