ReMix:

Super Metroid "Drowning in Iron Oxide"
Help us take OCR to the next level by supporting us on

Download MP3
7,319,311 bytes, 5:02, 192kbps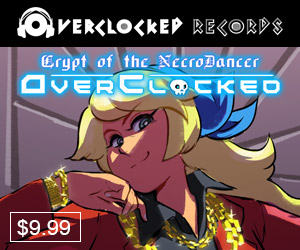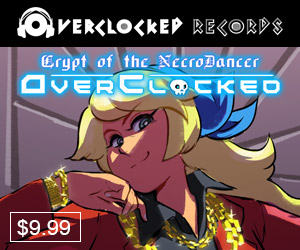 NINTENDOFLOOD continues with a fresh take on "Brinstar" (red) from Platonist (Jonas Loman) that morphs & mutates but consistently employs a retro/electronic aesthetic, almost like if someone remade the Super Metroid score as a demoscene intro; Jonas writes:
"So, I'm not going to let it happen again, not 4 years. This time, I'm closing the gap in half and submitting after 2. That should be enough, eh? Very busy Plato, will be available for more remixing in the future. For now, I sign off and thank Adam "theGarbs" Garbutt for the great master, he's way better with compressors than me."
He has indeed been busy, including scoring the new Wii U game Guac' a Mole (soundtrack available at OverClocked Records). That said, 4-year hiatus successfully averted - and with style! For a source that we've heard plenty of (great) cinematic & aggressive versions of, this more intricate & tricksy purely electronic take is distinct & also quite successful. Palpable does an excellent job analyzing & summing things up:
"I love artists that can maintain a distinctive style yet keep each song fresh in a new way. Jonas starts this track with a stark, chip-sounding synth, the type I expect from him. It plays the classic SM arpeggio, but it's only when more instruments come in that you realize there's an extra beat per measure. It's definitely not a smooth adaptation and that's every bit intentional - this track has some weird delays and timings that give it a lurching, uneasy feel. The stark synths and loopy structure are perfect for the source material. About halfway through the track, it breaks into a sprightly gallop that blends some new melodies with the source melodies. It's more of a standard structure, but just as you're getting used to it, he pulls it to a halt, slamming back to the weird first section. This is a track that zigs and zags abruptly, but damn if it doesn't work for the material."
What he said; there are some curveballs in here, and each of them is worth catching. From a production standpoint, when things are (relatively) minimalist AND electronic, having interesting textures & giving them room to breathe is key, and I love the separation & character each component has. It's very most excellent to be posting another ReMix from Platonist, and his spin on this VGM mainstay is one I'll be coming back to & exploring often!