ReMix:

Xenogears "Ominous Waltz"
Help us take OCR to the next level by supporting us on

Download MP3
7,793,892 bytes, 5:04, 203kbps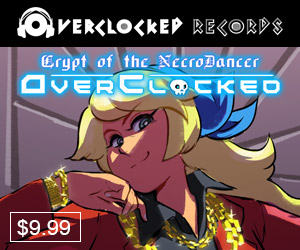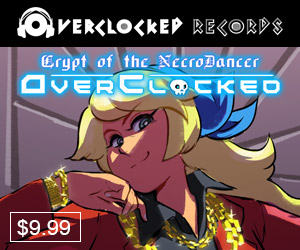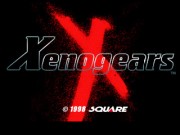 Our first Xenogears ReMix of 2015 comes in the form of a dark & haunting orchestral arrangement of "Premonition" from SOuNDSNC (Brenden Frank), as NOOBFLOOD continues:
"This was made in Ableton Live using primarily Miroslav Philharmonik. I've always wanted to make an arrangement on this piece because of its dark tone. I have the utmost respect for Mitsuda and his ability to make an emotional impact with his music. Arranging his music gave me a deeper connection to what he was feeling while writing the piece. I would certainly say my rendition is a lot less negative, but I definitely feel that the ominous tone was maintained throughout."
Using samples very effectively to create a dark, foreboding atmosphere, this is a fairly conservative arrangement, so it's important to focus on the things Brenden changed... zykO is here to assist us with visceral similes:
"conservative as sarah palin's underpants but certainly a beautiful piece of music. you've basically embellished the original piece with a subtle underbelly of countermelodies and given it a more polished sound (sans the mixing which as others have pointed out is a tad bit unorthodox). "
Unorthodox in the quantity of reverb, largely... but that can be a good thing, as Clem notes:
"Skillful orchestral arrangement. Making good use of your samples. Nailing the darkly grandiose atmosphere. The low frequencies are very dynamic. I honestly felt that they were a strong point, tho they run a little hot. There is some shrillness in brief moments. Enjoying the contemplative vibe

Bassy reverb is cool, especially with nicely dialed compression and no percussion to clutter up the tones and sometimes post-reverb to burn the signals together - why not? It can warm the tone quite abit, which is what I hear in this mix. This might be improved with the reverb turned down a little bit, but the balance as is is pretty dreamy."
Indeed; kinda reminds me of some of the work RoeTaKa's been doing lately with the Souls franchise, which is high praise. Hypnotizing, dramatic, and unsettling, this is a great debut from SOuNDSNC which hopefully is the first of many.