Help us take OCR to the next level by supporting us on

Download MP3
4,727,858 bytes, 3:14, 192kbps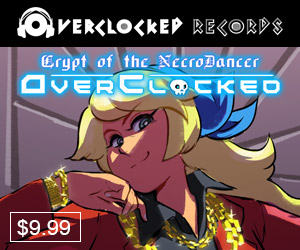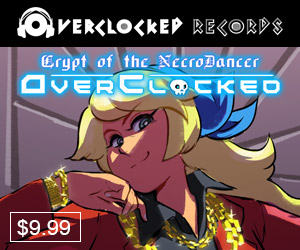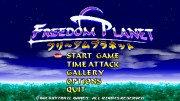 Anthemic power rock with upbeat opening chords that remind me of Space Harrier - I dig it. Nutritious (Justin Medford) sends us our first ReMix of Freedom Planet, which was originally conceptualized as a Sonic fan-game, successfully kickstarted, and released last year on STEAM. Fun fact: FUNimation voice actress (and OCR fan!) Dawn M. Bennett also did voice work & vocals on Freedom Planet, AND we just found out on her Twitter feed today that the game will also drop on the Wii U eShop on October 1st! Justin writes:
"This song was created for the 2015 Artist Appreciation Competition, which focused exclusively on remixing games that were funded via Kickstarter. I was originally planning to make this into a sort of hybrid DNB/rock/other track, but my ideas weren't quite working out during the writing process. Eventually, it morphed into a more traditional symphonic rock track with some synths thrown in for good measure.

While I've utilized Shreddage multiple times on other songs, this is my first attempt at sequencing a lead guitar. It was a bit of a risk because of having a very limited time frame for the competition. Though I feel there's quite a bit of room for improvement, I'm pretty happy with how it turned out and learned quite a bit in the process.

Source breakdown:

:00-:26 - Simplified take on OST intro (:00-:14 in original)
:27-:36 - Original (chords from OST only)
:37-1:01 - A section of OST (:13 section)
1:02-1:25 - B section of OST (:45)
1:26-1:48 - Original (chords from OST only)
1:49-2:13 - Original soloing over OST A section
2:14-2:25 - B section of OST, more modified melody writing
2:26-2:34 - Original soloing over OST B section
2:35-3:12 - Bridge of OST, slowed down (2:03)"
Chimpazilla writes:
"I think you did a tremendous job utilizing Shreddage, lead and rhythms and bass all sound great! I think I like your remix better than the original. Guitars and synths sound great, drums are rockin' and snare has just the right amount of snap. Nice melody/countermelody/harmony interplay. Superduper, wish it were longer."
A little more critical, but still diggin' it, Flexstyle adds:
"My only crit on this track is that everything is sequenced so tightly, which I suppose is kinda a side effect of using virtual guitars, drums, everything, etc. It's clean, well-mixed, and well-arranged, so it's not a dealbreaker, but it would be nice if you would loosen up a bit next time."
Something to consider; it's difficult enough to get the timing of rock down when sequencing every last component, and the introduction of symphonic elements add another layer of challenge in terms of more plausible/natural timings. There's a lot going on here, and it feels longer than its 3'13" duration (in a good way) - as a result of the rhythmic variation. While the structure is still pretty straightforward with Leila "Woofle" Wilson's original song, this actually feels a little proggy at times due to the paired up monoglide synth lead. Bottom line is that the source has some catchy motifs that Justin makes great use of, it's great to see great indie efforts get crowdfunded successfully, and this mix encapsulates both of those sentiments in a single energetic package that happens to rock out!