Help us take OCR to the next level by supporting us on

Download MP3
4,334,119 bytes, 2:57, 192kbps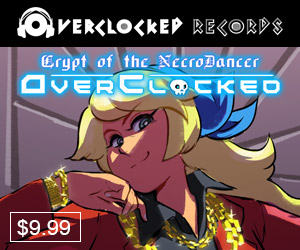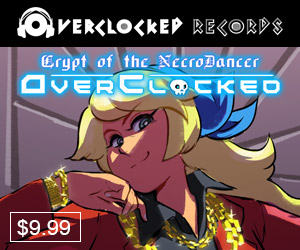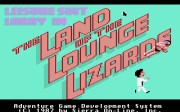 Leisure Suit Larry + Larry "Liontamer" Oji = MORE LARRY THAN YOU CAN CARRY
WHAT?!? Nahhhh... Judges Chimpazilla (Kristina Scheps) & WillRock have teamed up to pay honor & tribute to Al Lowe, Leisure Suit Larry, and that OTHER Larry, fellow judge & community manager Larry "Liontamer" Oji, with a chipper, upbeat piece of dance EDM that's chock full o' more Larry-isms than I could count AND pairs Kris's sugary, mildly chippish arrangement w/ a sick solo from Will. This is ReMix #10 for Kris, #45 for Will, and not the first mix that Larry's spoken-word stylings have appeared in, to be sure. Kris writes:
"I loved Leisure Suit Larry in the Land of the Lounge Lizards. In 1989, I was friends with the IT guy at my work, and he introduced me to this game and installed it clandestinely on my work computer. I had a key to the office since I worked a lot of overtime, and I often went in to work on weekends just to play hours of Leisure Suit Larry. Despite the rather seedy storyline, the gameplay had me totally addicted. Yeah, I was that geeky... and I still wear my video-game-geek badge proudly. Since joining OCR, really it was only a matter of time before I remixed the Larry theme.
WillRock has contributed a bitchin' solo to this track. It's subtle, but if you listen carefully, you may be able to spot it.
Leisure Suit Larry theme + Larry Oji vocals = you know this had to happen eventually + epic WillRock solo + extremely cheesy dance SFX = TMWFW (too much win for words)

And Larry, I hope you enjoy this ReMix at least as much as a McRib, if not more! <3"
Nice backstory :) Ojisms abound as the wisdom of LT is peppered throughout the mix's 2'57" runtime, and they end up defining the aesthetic quite a bit, but given the positive vibe & *especially* given the tongue-in-cheekiness of the source material, it all makes an almost disturbing amount of sense and just feels RIGHT. If I ever want to smile, bob my head, and feel like Larry is looking over my shoulder and expressing approval and then, eventually, disappointment... I can't think of a more appropriate piece of music. Larry himself opines:
"I was hyped for it at the beginning, but I was pretty bleh on it by the end. So the narrative says. ;-)"
Very meta. If you strip away the Liontaming from the mix, it still stands up, and WillRock's solo is a SCREAMING, fancy feast of synth wankery that's one of his best and adds some edge to the production, but the quotes tie everything together and make this a singular & unforgettable double dose of Larriness. Also, it's got a really sweet, driving beat to it ;)