collab
live-instruments
timesig-4-4
Posted 2016-02-08, evaluated by the judges panel
---
Question: What happens when a bunch of ace session musicians with legit killer studio chops get together and jam on a slick & funky tribute to the music from Sonic Adventure?
Answer: THIS!
Seriously badass debut from a group of fellas who very clearly know what they're doing, contributing to an arrangement that takes full advantage of that knowledge & offers up our first ReMix of Sonic Adventure since 2012, and an early highlight of 2016! Lots of musicians here with extensive pro credits, Wikipedia pages, and aforementioned studio chops of potent lethality. Check the links below; they've practically all worked with a who's who of pro musicians:
Yeah.
Peter Fernandes writes:
"Hi, all, Peter Fernandes here, first-time submitter! I did an arrangement of a couple of my favorite tracks from Sonic Adventure. I love the soundtrack from this game, so I wanted to do a cover with some of the best guys I know!

I've been producing video game-inspired music for a while now, but this is my first straight-up cover. Sonic the Hedgehog games to me have always had wonderfully varied soundtracks, combining rock, electronic, funk, and Latin music even from the first games in the early 90's! Sonic Adventure on the Sega Dreamcast I think carries on that tradition of excellence in a real way, and I picked two of my favorite tracks from the Hot Shelter level to remix: "Bad Taste Aquarium" and "Red Barrage Area," written by Jun Senoue and Kenichi Tokoi, respectively.

The result is a funky fusion piece (with accompanying in-studio video performance) that features an extended guitar solo from one of my favorite guitar players, Brett Garsed. Dutch guitarist Richard Hallebeek plays all the backing guitars including the funky comping and some really badass rock riffs that I pulled straight from the original material. Rounding out the rhythm section are LA session musicians Ric Fierabracci with some great slap bass and Shane Gaalaas banging the drums (he also provided me with some awesome multi-angle fills in the video). I did all the keyboard stuff and production including a synth solo towards the end over my favorite groove from the song. All of the parts, instrumentally, in the two source tracks are so well written; I really wanted to assemble a crew that could lay down the law technically, but also bring new life to two tracks that are now over fifteen years old!

After months of work putting this whole thing together, it's really an indescribable pleasure to see this music come back to life! Also look for the 2014 release, Q.E.D., featuring the entire line up from this arragement on iTunes, CD Baby, Abstract Logix, etc.!"
Larry Oji writes:
"Gotta give this one credit; though we don't require OC ReMixes to sound like the original tracks in terms of instrumentation, tone, style, or mood, we're cool with that approach as long as substantial interpretation is there. This is a great example of an arrangement that personalizes the performance of the source material, yet this sounds like it would 100% fit like a glove on the original Sonic Adventure soundtrack, going for almost a middle ground of jazzy rock compared to the rock and funk styles of the two sources. Definitely on the same wavelength as OA in enjoying the energy & talent of Peter, Brett, Richard, Ric, and Shane; great job, gentlemen!"
Great job, indeed; judges weighed in with unanimous & unilateral praise, largely as a formality and just to vet the arrangement. if you've been waiting patiently for an SA ReMix to be posted, your ship has certainly come in, and at 6'53" & doing double duty on the source material, this is almost like getting two. From the impeccable solo work to the funky wah guitar to the bass to the drums, every last part is personalized and imbued with the full vitality of an amazing performance, and the arrangement ties that all together and capitalizes on it. Great stuff: substantive, musical, impressive, & a whole bunch of fun!
MechaFone
on 2016-02-28 19:32:55
I just blasted into funk town, took a funk train to get to the funk tower, took a jump off and landed in the funk pool. I am now drowning in heavy, amazing funk.
nitrozsz
on 2016-02-13 21:11:38
What an amazing collection of artists in one track. Once you realize who each of these guys are, you'll know that there is literally dozens and dozens of years worth of experience between each performer. But anyway, the track itself. Within the first few notes, I knew right away that this would be special. And I was not disappointed with the immediately high expectations. Even if you don't know who these guys are, you should still listen to this track. Amazing, funky, fun, and well produced.
SuperiorX
on 2016-02-13 15:10:03
Nailed it. The performances and arrangement are both amazing. It definitely feels like this would fit right in on an 'official arrangement' album.
Blut des Kaisers
on 2016-02-11 15:37:07
Groovy as hell. Really like the basslines on funky mixes, this is no exception.
On a side note. I was directed here from Totalbiscuit's Content Patch on youtube. One name jumped out as he read the track credits: Shane Gaalaas. I thought, is that the same guy who played with the Japanese group B'z? Sure enough, the link on the track page goes to his site, and it's unmistakably the same Shane Gaalaas I saw killing it on drums in the 2003 concert DVD "Typhoon No 15" over a decade ago.
I just thought that was an awesome coincidence that this guy is part of 2 things I really like. Ok, I'm done nerding out.
xtp183
on 2016-02-10 22:52:17
Stellar track. Wonderfully produced. Great performance to all involved.
WillRock
on 2016-02-08 23:20:43
Arrangement is amaaaaaazing. Production is a bit muddy at points but the arrangement just farts all over it. Killer Studio Chops indeed. Moar.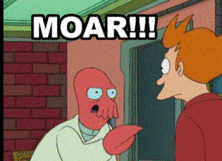 Edit: I just realised the guitarist is Bret Garsed.
THAT.
IS.
AWESOME.
If people don't know who he is, he's the guitarist in NELSON:
Jorito
on 2016-02-08 16:11:05
Excellent stuff! Funky song that's a lot of fun, and if you'd told me this came from the OST I would have believed it

MrKyle
on 2016-02-08 15:57:53
Killer tone, killer arrangement, killer improv... Killer. Loved it.
Amphibious
on 2016-02-08 15:20:57
Holy crap as soon as that first chord hit I was hooked. Gosh dang this has an amazingly smooth sound. Love it!
Liontamer
on 2016-02-08 13:43:31
What did you think? Post your opinion of this ReMix.
Sources Arranged
(2 Songs)
Primary Game:

Sonic Adventure (Sega, 1998, DC)
Music by Fumie Kumatani, Jun Senoue, Kenichi Tokoi, Masaru Setsumaru

---

Songs:
---
Tags
(3)
Genre:

Mood:

Instrumentation:

Additional:

Origin > Collaboration
Production > Live Instruments
Time > 4/4 Time Signature
---
File Information
Name:

Sonic_Adventure_Red_Barrage_Aquarium_OC_ReMix.mp3

Size:

10,006,524 bytes

MD5:

c20bc082cb88806b1b5e764bb310fa85

Bitrate:

192Kbps

Duration:

6:54
Download
Size: 10,006,524 bytes
MD5 Checksum: c20bc082cb88806b1b5e764bb310fa85
Trouble downloading?
Right-click one of the mirror links below and select "Save Link As" or "Save Target As"!!
Help us save bandwidth - using our torrents saves us bandwidth and lets you download multiple mixes as a single download. Use the tracker below and scroll for more information, or visit http://bt.ocremix.org directly, and please don't forget to help us seed!!
Follow OC ReMix on Facebook, Twitter and YouTube! Don't miss the latest ReMixes, albums and news!
Follow @ocremix
Content Policy
(Submission Agreement and Terms of Use)
Page generated Sat, 27 May 2017 06:12:05 +0000 in 0.0429 seconds
All compositions, arrangements, images, and trademarks are copyright their respective owners. Original content is copyright OverClocked ReMix, LLC. For information on RSS and JavaScript news feeds, linking to us, etc. please refer to resources for webmasters. Please refer to the Info section of the site and the FAQ available there for information about the site's history, features, and policies. Contact David W. Lloyd (djpretzel), webmaster, with feedback or questions not answered there.