ReMix:

Xenogears "The Power"
Help us take OCR to the next level by supporting us on

Download MP3
7,314,967 bytes, 4:23, 220kbps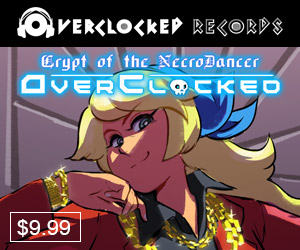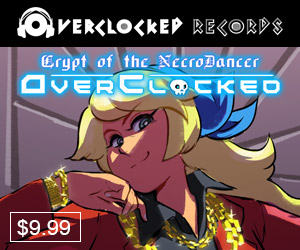 SCARY...
One of the surprises on BadAss 3 was XPRTNovice (Joe Zieja) taking on Grahf's theme from Xenogears in a style that blends sinister cinematic & Eastern influences, infused with layered vocals and, since Joe is a voice actor extraodinaire, some dramatics thrown in as well:
"I always wanted to do something with Grahf's theme, because I thought it was one of the most powerful themes in Xenogears, and BadAss 3 seemed like a great opportunity to do it. I originally wanted to make this a sort of Middle Eastern thing, but it took a sort of cinematic turn that retained some of those elements, such as the oud and the string timbre. I also really liked some of Grahf's lines from the game, so, being a voice actor, I thought, "Why not?" And out came this sort of slam poetry thing. Grahf was so evil on so many levels, and his role in the plot of the game is just amazing. Grahf's story is really kind of tragic and messed up, and you can evoke a lot of emotion just by trying to re-tell that story, which is what I tried to do here. It just sort of unfolded in this big way with creepy elements.

Also, screaming "MY FIST IS THE DIVINE BREATH" in your basement when your mother-in-law is visiting creates interesting results."
LOL... I'm.... not going to try that, myself. BA3 director pu_freak writes:
"XPRTNovice, the man that can play 837 different instruments AND is a voice actor. And which instrument did he think was the most evil? Right, a didgeridoo... that guy is insane! But, hey, that's a prerequisite to join BadAss 3. The intro of this mix alone is so twisted and ominous, with Middle Eastern-style vocal work and dissonant strings on the background. But then the voice-over comes announcing its desire... for power!

The mix then turns orchestral, bombastic and epic with a militaristic feel to it, building up tension and evilness until one last moment to take a break... before the full military force is unleashed upon you! A great arrangement from XPRTNovice which ends so incredibly creepy and twisted. Man, oh, man, what have you gotten yourself into?"
It's pretty crazy stuff - definitely a "concept" mix where there's a very specific & unique creative vision and it's more about getting lost in that vision than waiting for a catchy hook or a flashy solo. Emunator sums it up quite nicely:
"This mix is next-level stuff from Joe. I've been trying to pick out some personal highlights but honestly there are too many to narrow it down to just one - the didgeridoo, the complex ethnic drum patterns, the heavily-rhythmic flute performance, and the eerie reharmonization of the Omen theme at 3:20 are just a few notable moments. And that's not even touching on the voice acting and effects processing, which is fantastically integrated. The complete dropout of all effects at the "I will destroy it with my own hands" line gives me chills every time."
Very dramatic, very powerful (hence the mix title!), and bold stuff from Joe, who went in a different, unexpected direction even relative to his own eclectic body of work and turned in a track that seeps evil & corruption from every pore!