Help us take OCR to the next level by supporting us on

Download MP3
6,772,381 bytes, 4:00, 223kbps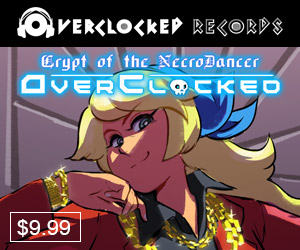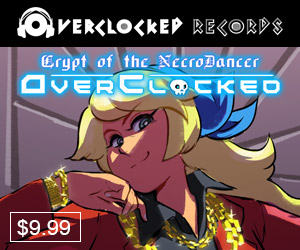 Apex 2016 is ON!! And we've got another great album of ReMixes from fighting games being featured at the event: Apex 2016: I Got Next!
Of the album & event in general, director DarkeSword writes:
"When you play fighting games, you either lose or you win. When you lose, you get back up again and get ready for the next opportunity to prove yourself. When you win, you stand your ground and take on the next challenger. When you play fighting games, you're either going to hear or say the classic refrain we all remember: "I got next!"

Apex is under new management this year, and they're getting us ready for the next era of incredible Smash tournaments. We're proud to continue the tradition of providing a killer album of tracks covering the games at the event. Hope you enjoy."
Aside from providing a neat counterpart to each year's Apex event & lineup, these albums have given a lot of love & attention to fighting game VGM on OCR, including games that we may not otherwise have seen submissions for. Our FIRST EVAR mix of zany pokemanz-tekkenz mashup Pokkén Tournament comes from timaeus222 (Truong-Son Nguyen); album director Shariq writes:
"I was working on a Pokkén remix that I'll finish eventually, but timaeus dropped this gem on me and I had to step aside. Fantastic beats, great synth work, solid all around. Love it."
The artist writes:
"So... funny story time. You guys ready? Originally, I was planning to do a SFV track with Neblix for Apex 2016, and plans changed between the both of us, probably three times, so instead of either of us spending the second half of April working on the mix, I finished my senior thesis for computational chemistry (WHOO!), and he was either programming for Impact Soundworks or working on other projects. Ultimately, it ended up that on May 18, Shariq announced he needed finished tracks by the end of the weekend.

I decided to give a shot at a Pokkén Tournament track. Unbeknownst to me, Sharique [sic] was working on something for Pokkén Tournament at the same time. WHOOPS! :P We both worked on our tracks anyways; I started Thursday morning and finished Friday night. Might actually be a new record on my part (about 16 hours in FL!).

The source usage on this is fairly straightforward; if there's any ambiguity, it's more "Does this count?" than "What the heck was used?" (There's about 58% overt content.) Basically, I occasionally infused some of my own melodies to emulate the hype + uplifting vibe of the original Pokkén track, and just went all-out when it came to the guitar solo. I really liked the chord progressions I ended up using in this as well. Definitely had a heck of a lot of fun making this!"
Clean production, great energy, and almost a j-pop sort of feel, with a d'n'b backbone fleshed out by pop sensibilities & a searing guitar solo. What's not to like? Check it out, enjoy & check out the full 9-track album at http://apex.ocremix.org!