Help us take OCR to the next level by supporting us on

Download MP3
5,271,529 bytes, 2:46, 250kbps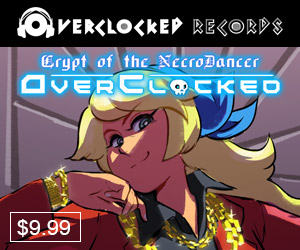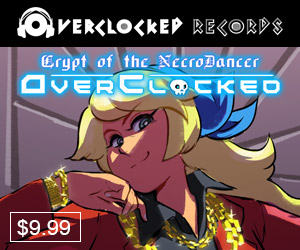 If we post a Sonic flood and it doesn't have an Ice Cap mix, is it still a Sonic flood? Good question, but we don't have to worry this time, as Shinray hit us up with their third posted submission, going where many men & women have gone before yet still cooking up their *own* HOT rock/metal/synth take on the icy VGM favorite:
Shinray are:

Benjamin Dupré (keyboards)
Benoit Serraillier (guitar)
William Duclot (bass)
Matthieu Budin (drums)

Produced by Benjamin Dupré
Video editing and animation by Benoit Serraillier
Mixing and mastering by Matthieu Budin at Octavox Studio

Benoit Serraillier: "Hello, guys, we're back again to submit to you another arrangement. OK, folks, now that you're all burning under the summer sun, HERE'S SOME FUC*ING ICE FOR YOU! A metal cover of Sonic 3 Ice Cap Zone theme. We've made a video. Thank you, OC ReMix."
Emunator writes:
"The live band elements are super tight, as expected! Like the Golden Axe cover, this doesn't exactly reinvent the wheel when it comes to Ice Cap Zone mixes, but you've brought a lot of fresh ideas to the table. The lead and rhythm guitars were certainly a highlight but nobody in the band was slacking on this track."
Flexstyle adds:
"I was a bit skeptical when the song started out as almost an exact cover, but it progressed really nicely into a solid, well-performed, personalized version instead. Felt like it maybe relied a bit too much on the rhythm guitars and could have used a bit more lead work overall, but that's nitpicking. Production is super clean and I love it. Great work, guys."
Other judges had similarly minor criticisms, but the unanimous sentiment towards "Burning Ice" was as unambiguous as Shaq's commercial endorsement for the Icy Hot™ Medicated Patch, i.e. resounding. It's nice hearing heavier guitars play nicely & get along with synths to this degree, and I think the artists do a particularly good job in blending those textures & making it all work. While I'm partial to their Golden Axe II ReMix just because the source was more obscure, this is another gem from Shinray that's easy to dig & brings a lot of energy, technique, & creativity to the table!