Help us take OCR to the next level by supporting us on

Download MP3
8,264,396 bytes, 5:13, 209kbps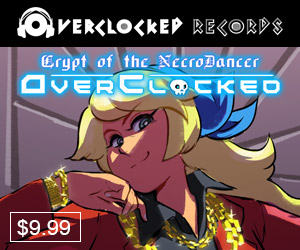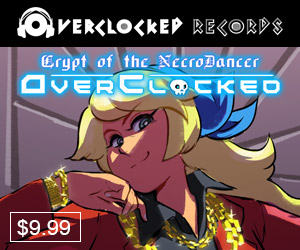 Nothing like a sinus infection to knock you on your butt and ruin your 4th of July weekend :( I'm still recuperating, but I've mustered enough mojo to finally conclude our mixflood of soothing, baby-friendly & adult-approved VGM arrangements from Esther's Dreams! We've got a double-dose of Zelda today, with two selections from the the third "Sleepytime" disc, starting with the singular & miraculous Sir Jordanius (Jordan Etienne), who cooks up a whimsical take on Ocarina of Time's "Prelude of Light":
"Sorry if it's boring, but I tried not to do my usual "WTFsyyynnthhsssandWUBWUBWUBeverywhere" since it's intended for baby purposes (and the outro is deliberate/intentional since it allows it to loop continuously).

Holler at djp and let 'em know I said "chhhhyyyeeeaaah boi, babeez in the house!!"
babeez in the house, indeed. But how is babeez formed? Okay, okay, I already know... I'm sooooo glad Jordan didn't just stick to his usual routine of cookie-cutter dubstep wubs and synth presets for this ;) Reversed synth bits & sax/muted trumpet flutterings intro us in with bells until a cymbal roll introduces a mellow acoustic guitar groove and vocalizing... mmmmm mmmmm mmmmm... Larry writes:
"Even before my own daughter was born, Sir Jordanius's track put a smile on my face at both the potential and the magic of the role of parenthood.

"Listen, listen to me
Patience, that is the key
Today, you cannot see
But one day, you'll know what I mean"

There's something about the way Jordan astutely delivers "But one day, you'll know what I mean" that takes me back to my mom's lessons for a young me, as well as the circle of life, knowledge, and maturity continuing onto the next generation. Soon, it'll be my job to give my daughter guidance that she may not understand or appreciate right away but will down the road, potentially when I grow old. As long as it clicks one day, I've succeeded.

My involvement in the OC ReMix community has set the events in motion for the creation of so many different tracks that all have special meaning to me, but only Jordan's piece has what it takes to water my eye and bring a smile to my face at the same time. May this piece help soothe the savage beast that (sometimes) is your young child, and help you beam at the thought of the long journey ahead."
The lyrics are simple & brief, but I agree with Larry... they touch the right chord. Very playful approach to tempo with the arrangement, slowing things down, speeding 'em back up again, but always with a light touch. I was psyched to see Sir J contributing to this album & curious to see what he'd come up with; this exceeds expectations by baking some well-heeded parenting wisdom into a fully-realized musical playground; highly recommended!