Help us take OCR to the next level by supporting us on

Download MP3
5,904,244 bytes, 3:24, 228kbps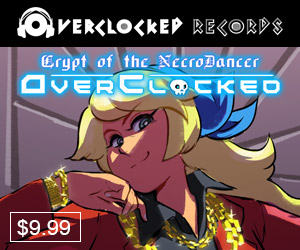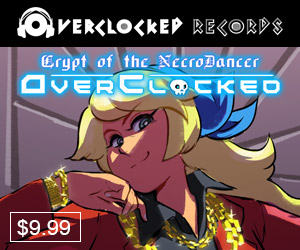 It's 7/7 today, so it's *definitely* time for some VII, as sschafi1 (Sean Schafianski) leads a group of talented musicians who contributed this sweet funk jam to the Materia Collective's FF7 arrange album:
"This is my funk arrangement of "Judgement Day," as featured on the massive collaboration album Materia: Final Fantasy VII Remixed.

Credits (these musicians deserve it):

I had a lot of fun recording this with everyone. It was quite an undertaking, mixing in tracks from eight performers and taking a few months to complete.

The name is a play on the 70s band Parliament-Funkadelic. This is a drastic change in genre from the original, but I wanted to make it fun and also showcase how versatile Uematsu's music can be. We start out with an intro played by the amazing Doug Perry, before transitioning into the "head" of the chart. Marc Papeghin's drum chops suit this style of music very well and lends an impressive foundation for the track. The main melody is played through with embellishment and a drum solo transitions us into Felipe Salinas's guitar solo. He takes a chorus and Marc transitions into the very short coda with another feature. I really hope you enjoy this mix, as it was a great pleasure to produce it. :)

I am very grateful and humbled to be working with such great musicians. It was a great opportunity and I'm thankful to everyone that helped out."
Sean actually provided a pretty solid play-by-play there, so I don't have to :) Excellent performances throughout really sell this as a living, breathing, jam-band take on the source, with elements of funk, disco, jazz, & even rock/blues coming through. In a word: fun. The type of fun that requires serious musicianship to pull off effectively, and this group has that in spades. Being on the more interpretive side of things due to extensive soloing, Larry was crucial in the use of his magical stopwatch, and provides a source analysis:
"As far as source usage, there were some more tenuous connections after 2:24 when the piece focused on soloing, so it was actually closer than one would think. Luckily, the string backing from 2:42-2:59 was derived from the backing strings of :15-:18 of the source (then :28-:31 of the source for that last flourish), so that put the source usage over the top.

Just impeccable arrangement and musicianship all-around, and an amazing take on "Judgement Day," there's nothing else to say. Nice work from this collective within the Materia Collective!"
What he said; fresh, funky, vintage bell-bottom vibe, and you can tell every last contributing musician was into it. Materia Collective's been doing great things, lately - they'll be talking about their Sonic album on an upcoming episode of the OverClocked Podcast, so don't miss it. Great stuff from Sean & a badass lineup of artists, several new to OCR (welcome!) and a few familiar faces... being judgmental has never felt this funky!!